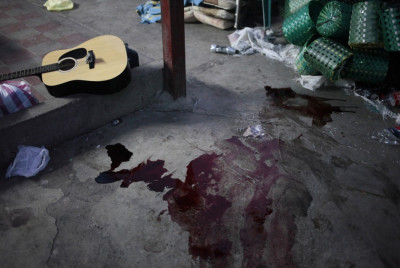 Many of the prisoners inside the Honduran jail which burned down killing more than 350 inmates had never been charged or convicted, according to an internal Honduran government report.
More than half of the 856 inmates were on remand awaiting trial or being held as suspected gang members, according to AP, which obtained an internal Honduran government report sent to the United Nations that detailed conditions in the Comayagua prison.
The fire in the overcrowded prison, which regularly holds 800 inmates in a facility built to house 500, was believed to be the worst prison fire in a century. There were only 12 guards on duty at the time.
Forensic experts were working through the charred corpses from the jail to identify the bodies, while anxious relatives waited for news.
There have been conflicting reports on how the blaze started. A minister of public works, transportation and housing told the BBC it was set by an inmate when a fight broke out.
There have also been suggestions that the fire was caused by an electrical fault at the jail.
President Porfirio Lobo has pledged a full and transparent investigation.