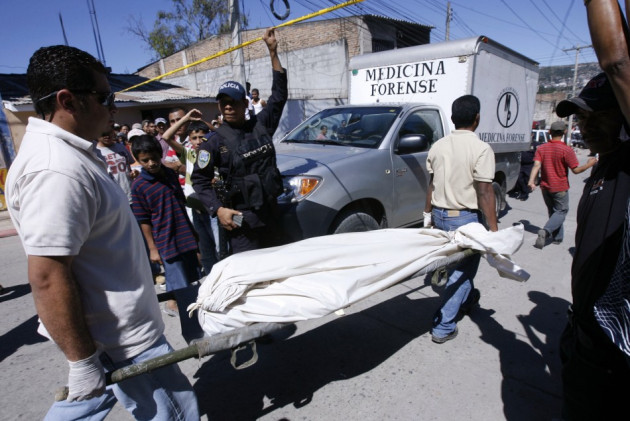 A female reporter has been killed in Honduras' capital Tegucigalpa with her driver on her way to work by two unknown motorcycle gunmen, the International Press Institute (IPI) reports.
Luz Marina Paz Villalobos was the director of the radio programme "Three in the News", broadcasted on the Honduras News Channel (CHN).
AP reports that she was not among Honduras' best-known or most outspoken journalists. She was previously hired by the state-owned Radio Globo, where she worked for eight years. In 2009, she became critical of the coup that toppled former President Manuel Zelaya.
At least 16 journalists have been killed in Honduras since the beginning of 2010. On 2011 five reporters have been murdered so far in the country. The latest was Medardo Flores, whose car was also intercepted by gunmen.
"We offer our condolences to Paz Villalobos' family," said Anthony Mills, IPI Press Freedom & Communications Manager said. "The Honduran authorities must investigate this killing as a matter of urgency. Honduran journalists are caught in a deadly spiral of killing and impunity. It is the responsibility of the government to combat this grim phenomenon."
The Miami-based Inter American Press Association reported that Paz had received death threats from an extortion gang.
"These new attacks are part of a campaign of violence and insecurity in general, and of threats and intimidation against editors and journalists in particular that we have been denouncing in Honduras," the president of the group's committee on press freedom, Gustavo Mohme, told AP.
Apart from the big drug cartels, which dominate half of the cocaine-traffic reaching the United States, Honduras is ravaged by local street gangs. The homicide rate in the country is one of the highest in the world.
Juan Ramón Mairena, president of the Honduran Guild of Journalists, says journalism in the country is at risk, but that nothing was being done to solve the problem.
He announced that a demonstration will be held Friday to condemn the crimes against journalists.