Nearly three months into Hong Kong's constant pro-democracy protests, Chief Executive Carrie Lam has announced the withdrawal of the extradition bill. The withdrawal of the bill would meet one of the five demands of the pro-democracy protesters. The suspended bill will finally be completely withdrawn as per Lam's announcement.
As per the Extradition Bill passed in February early this year, fugitives from Hong Kong could be transferred to mainland China, Macau and Taiwan. Hong Kong previously did not have an extradition agreement with the three aforementioned countries. In March 2018, the murder of Hong Kong resident Poon Hiu-wing by her boyfriend, Chan Tong-kai, went unpunished. The murder had been committed in Taiwan and the lack of the extradition agreement meant that Tong-kai could not be transferred to Taiwan to stand trial. Lam believed that the extradition bill allowing the transfer of fugitives would prevent Hong Kong from becoming a safe haven for criminals.
However, the extradition bill faced criticism and protests since it could potentially be used by China as a device to oppress and intimidate Hong Kong residents. According to BBC, the extradition bill idea is speculated to have been concocted by the Beijing government. Even though Lam announced the withdrawal of the bill, it is suspected that it is the Chinese government using Lam as a mouthpiece.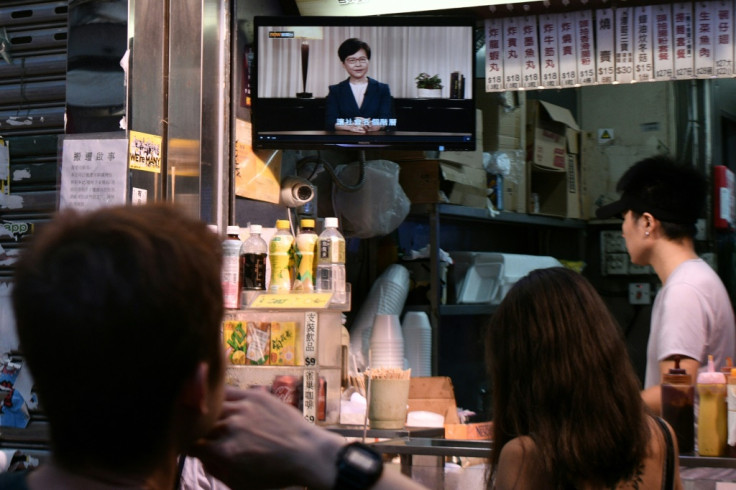 Apart from announcing the withdrawal of the bill, Lam has also announced an investigative team to look into the police action during the protests. The investigation would mean that another one of the protester's demands is being met. The credibility of the investigative team is being scrutinised as well. Having a biased investigation would not satisfy the protesters.
Joshua Wong, the secretary-general of the pro-democracy party Demosisto, tweeted that Lam was not meeting all the demands of the protesters. Before the protests can be put to an end, the government needs to meet all the demands. Amnesty for those arrested, cessation of terming the protests as "riots," and reinitiating of the political reform process of the city are the demands put forward.
Until last week, the Chinese government kept trying to intimidate the protesters by increasing military forces in and around the city. The 13<sup>th week of the movement has been heavily violent with police resorting to the use of paper stray, bean-bag bullets, water cannons and live warning shots. Lam's announcement of the withdrawal of the bill might be a positive move even though some protest leaders deem it "too little too late."