Hong Kong Protests: weekly horse race cancelled due to political unrest
The Hong Kong Jockey Club cancelled their weekly horse race due to safety concerns caused by the continued political unrest.
The Hong Kong Jockey Club, which organises the weekly horse races in Hong Kong, has called off this week's races. The organisers have stated their concern for the safety of the spectators, jockeys, and employees as the reason behind the cancellation. The participation of a horse belonging to a pro-Beijing lawmaker threatened to spark protests during the race. To avoid the conflict, the organisers have chosen to call off the week's race. This is the first time since 1997 that the weekly race has been called off due to socio-political unrest.
The Hong Kong Jockey Club has been given a gambling monopoly by the government. As stated in their website, it is the "largest single taxpayer" in Hong Kong. They contribute to 16.3 bn Hong Kong dollars (£1.67bn, $2.1 bn) to the economy.
Cancellation of races will have a direct impact on the economy of Hong Kong, which has already been battered by the pro-democracy protests. Hotels, restaurants, and the air travel industry are facing tough times, as fewer travellers are choosing to go to Hong Kong. Even when a strike by British Airways saw airfares rise by nearly 2,100% in various sectors, the airfares to Hong Kong did not see much of a hike due to fewer passengers travelling to the region.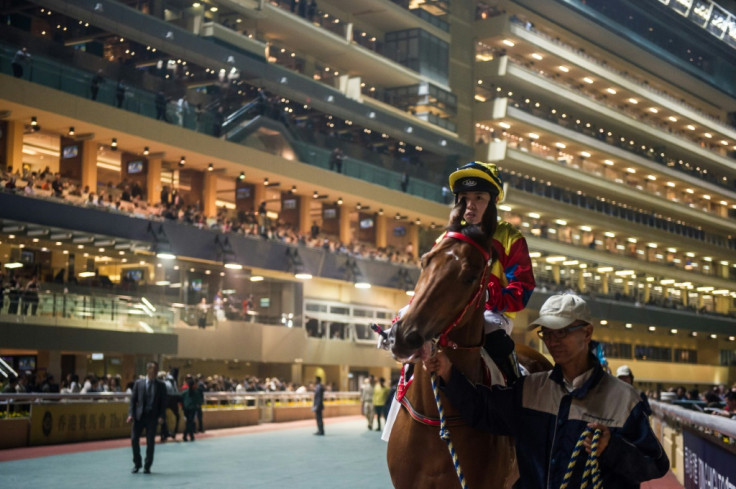 As gathered by CNN, in the last fiscal year betting on horse races gathered a revenue of 125 bn Hong Kong dollars (£13bn, $16bn). Last Wednesday's race earned the Jockey Club 1.1 bn Hong Kong dollars (£112m, $140m).
Bets placed will be refunded by the organisation. The fiscal loss could be made up if the Jockey Club decides to have the race on another day.
Junius Ho, a pro-Beijing lawmaker, could have been the target of the demonstrators. Ho's horse was supposed to race on Wednesday. The anti-government protesters could have targeted the race due to the inclusion of the horse. Clashes between protesters and police have turned increasingly violent. Any clash during the race could cause property damage as well as injuries to all those present.
© Copyright IBTimes 2023. All rights reserved.