Hong Kong is in a recession, says China expert Andy Xie
Citi economists expect slower consumption to be a key theme going into 2015.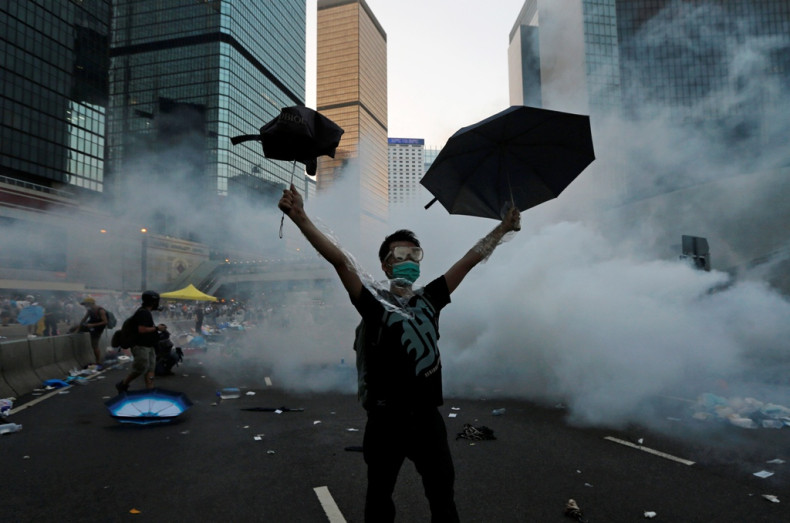 Hong Kong is in the middle of a recession, according to prominent China expert Andy Xie, with data showing that the financial hub is starting to feel the pain of the pro-democracy movement that has entered its third month.
Xie believes that plunging retail sales and declining real estate transactions are indications that Hong Kong is in the middle of a recession.
Meanwhile, Citi economists expect slower consumption to be a key theme going into 2015 as Beijing's anti-corruption crackdown is expected to hit luxury spending per Chinese tourist, hurting profits, shop rentals and staff hiring.
Xie, the former head of Morgan Stanley's Asia-Pacific economics team, told CNBC: "Retail sales are plummeting, the property market has very few transactions and the little action in the stock market has fizzled out. I don't see where the growth comes from.
"Protests are going to reoccur in the future and the government is not competent enough to deal with it. I don't see how Hong Kong can be stable in this environment."
Citi said in a note: "It would be fair to expect that the overall fragile political mood and daily life inconveniences will continue to dampen the amount of shopping by locals in the near term, even as we head into the festive season and locals get used to traffic blockages."
A government spokesman in a statement said: "The performance of [retail] items closely related to local consumption was lackluster, conceivably reflecting the adverse impacts of the Occupy Movement on consumer sentiment."
Retail sales drop
ANZ Research, in a note to clients, labeled Hong Kong's retail sector as its "economic backbone."
Data this week showed retail sales slowed sharply in October, rising a mere 1.4% year-on-year as against a 4.8% jump in September.
Luxury goods such as jewellery and watches logged the biggest declines in October's report, down 11.6% year-on-year, as swarming protesters blocked off major commercial streets, hitting sales at stores located in those districts.
Chow Tai Fook Jewelry, among the world's largest listed jewellers, is one of those retailers and the firm reported a 24% annual drop in October same-store sales.
Earlier in the week, Hong Kong Financial Secretary John Tsang Chun-wah warned that economic growth in 2014 could miss revised government forecasts of 2.2%.
The civil disobedience movement in Hong Kong has been demanding political reforms and greater democracy in the China-controlled semi-autonomous region, but the administration opposes such a move.
The Hong Kong economy expanded by 2.7% in the July-September quarter, topping estimates for a 1.8% rise.
Xie is known as one of the few economists to have accurately predicted past economic bubbles, including the US subprime crash and the 1997 Asian financial crisis.