Hong Kong Chief Executive CY Leung issues stern warning to pro-democracy protesters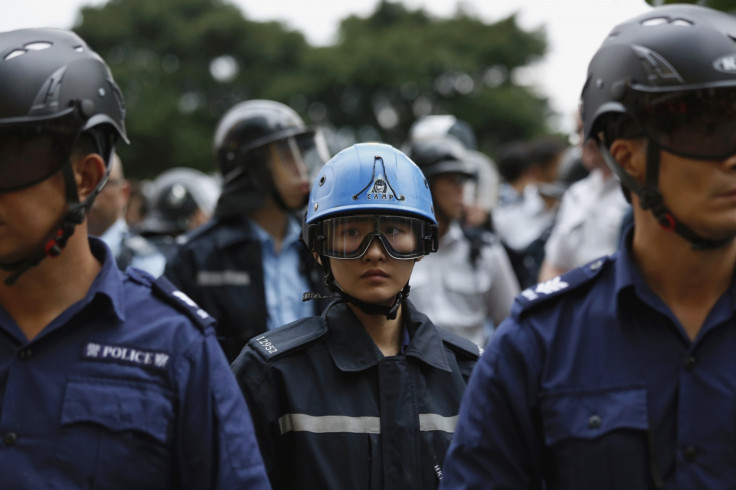 In a stern warning, Hong Kong Chief Executive CY Leung has told Occupy demonstrators not to return to the streets, hours after the latest escalation of violence outside the government headquarters.
Insisting that police are not incapable of taking stringent action against the activists, the Beijing-backed Hong Kong leader said their inaction should not be considered weakness by the protesters.
"Now the Federation of Students and Scholarism have mobilised the Mong Kok protesters at Admiralty and Tamar. This worries me very much. Many residents are of the view that there is a limit to their tolerance," said Leung.
Clashes had broken out between police and the demonstrators when the activists attempted to lay siege to the government headquarters in Admiralty forcing several state-run offices to shut down briefly on Monday.
"From this day on, the police will take resolute action when carrying out their duties. I call on the students who are thinking of returning to the occupation area tonight not to do so. Don't mistake the police tolerance as weakness," he said, hinting that the patience of the Hong Kong administration is wearing thin over the persisting nine-week long protests.
When asked by reporters whether the police would clear the sit-ins, he did not respond but later said the government does not want to take that action if it is not "absolutely necessary".
"We do not want to arrest people, particularly young people and students ... as that will leave them with criminal records, which will affect their chances of studying and working overseas."
Meanwhile, a key leader of the student demonstrators, Joshua Wong, has announced he would begin a hunger strike along with two others near the Admiralty protest site.
"Today, we have decided to do this because we feel have no other road to take," said the 18-year-old, demanding greater political reforms in the former British colony.
© Copyright IBTimes 2023. All rights reserved.