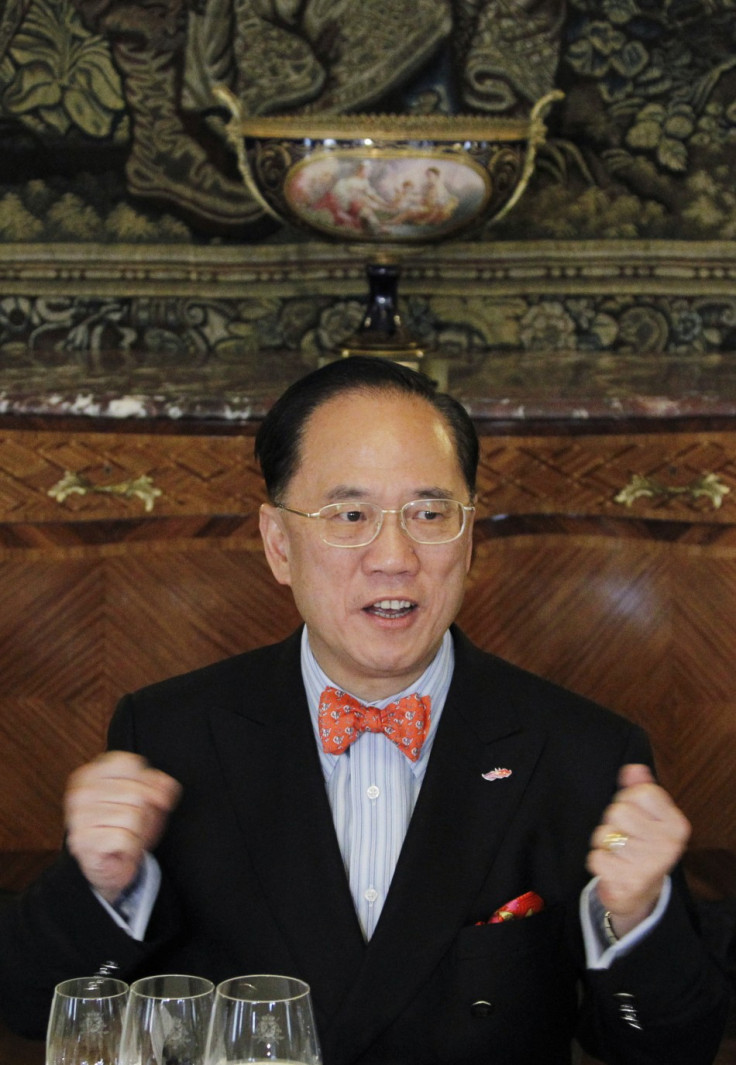 Hong Kong's former chief executive Donald Tsang Yam-kuen, who has been charged with awarding contracts unfairly to businessmen and wrongful disclosure of personal interests, has been released on bail by the Eastern Court in the city. He posted a bond for 100,000 Hong Kong dollars (£8,500, $13,000).
The next hearing of the case is on 13 November. Tsang is the first chief executive of the country to be charged, making him the highest ranking official ever to be involved in a misconduct trial in the country's history. It was alleged in 2012 that in return for awarding contracts, he had accepted personal favours which included international flights on private planes, stints on yachts and a discount on a three-storey penthouse across the border with the Chinese mainland in Shenzhen. He has since been under investigation by Hong Kong's anti-corruption body, Independent Commission Against Corruption (ICAC).
In March 2012, he had apologised in public, saying: "We learn from our mistakes and learn to become more sensitive to public expectations. Over the past three-and-a-half years, I have assisted fully with the investigations by the ICAC. My conscience is clear. I have every confidence that the court will exonerate me after its proceedings." Following the controversy, he gave up the penthouse flat in Shenzhen as it was alleged that he had acquired it in return for clearing broadcasting licences to a favoured company.
The case is the latest in a string of corruption revelations that have raised concerns about the relationship between government officials and business leaders in Hong Kong. It has surfaced less than a year after Hong Kong property tycoon Thomas Kwok and the government's (also Tsang's) former deputy leader Rafael Hui were jailed for corruption after Hui was found guilty of taking bribes from Kwok and Kwok's brother Raymond.