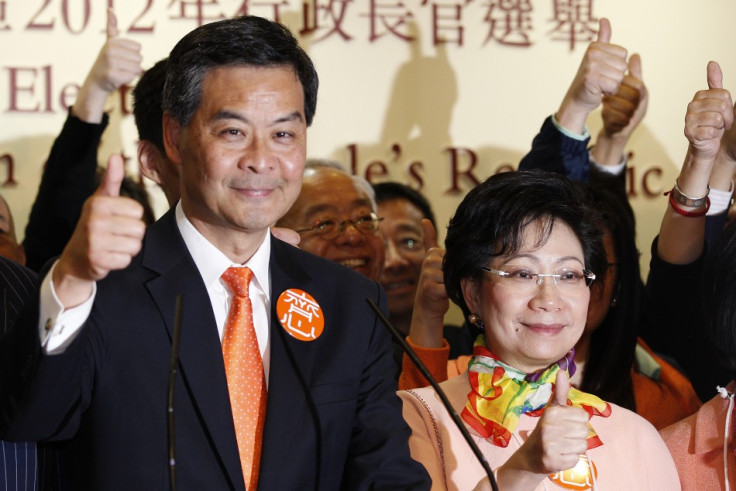 Government advisor and property consultant Leung Chun-ying has won the elections to become the next chief executive of Hong Kong. Leung got 689 of the 1,200 votes that were cast, way above the 601 votes required to guarantee a win.
Frontrunner Henry Tang and the favourite of the people and Chinese big wigs in Beijing lost out after he accepted allegations of infidelity and unlawful renovation and extension in his house. Tang's playboy image did not impress many as he was able to garner just 285 votes.
The majority of the population in Hong Kong was not in favour of the election as it had no role to play in choosing the new leader. The 7.1 million population was left to accept the decisions made by the political elite in China and Hong Kong.
China has promised to usher in complete democracy with voting rights for the citizens of Hong Kong by 2017.
Tang said he was not disappointed with the results as he was aware of the long, hard road ahead.
"When I announced my candidacy, I had every expectation that it would be a long and treacherous campaign. Indeed it has been," the 59-year-old Tang told al-Jazeera.
The current chief Donald Tsang's tenure gets over in June to give way to the new chief Leung. Donald Tsang and the leadership for Hong Kong before him were both elected without any opposition riding on the all out support of Chinese in power at Beijing.