As the travel industry continues to evolve, Hotel Tonight is leading the move to mobile.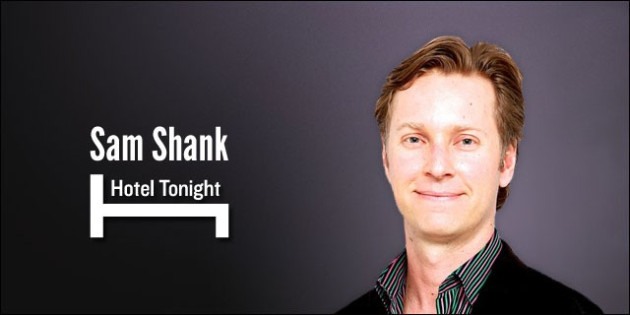 The travel industry has changed hugely in the last ten years as the internet revolution has seen high street travel agents all but disappear as people took it upon themselves to book their own flights, car hire and hotels online, looking for the best deals available.
We are now entering the next evolution in the travel industry as mobile becomes increasingly important. The problem is that booking a flight, hotel or car through your smartphone is typically an arduous procedure, including lots of zooming in and out, filling in fiddly fields and generally raising your stress levels to near nuclear proportions.
But there is a change coming. Dedicated, mobile-only apps which take the frustration out of booking your travel needs could see smartphones and tablets becoming the primary method of online booking in the coming years.
Three taps and a swipe
One company leading the way is Hotel Tonight, an app which gives users the ability to book a hotel with just three taps and a swipe. It is that intuitive interface as well as personalised options which make the app so successful.
A survey commissioned by Hotel Tonight revealed that almost 40% of people believe that by 2020 the majority of hotel bookings will take place on our smartphones or tablets.
Speaking with IBTimes UK this week, CEO and co-founder Sam Shank is clear that mobile is the future:
"The results from this study provide a snapshot into the future of mobile bookings and its enormous potential in Europe. With younger generations so responsive to spontaneous travel, the wind is definitely at our backs and we will continue to work tirelessly in order to provide them with great values at amazing hotels and an unparalleled mobile booking experience."
From scratch
Hotel Tonight started out three years ago after Shank found he was using his iPhone more and more, but couldn't find a good way of booking a hotel at short notice on the phone.
Shank along with three co-founders worked on the app for 10 weeks, building it from scratch with mobile in mind, and launched in December 2010 with just three cities.
The result is an app which gives people a list of three hotels in their chosen city at different price points. Hotel Tonight works with thousands of hotels around the world who supply Hotel Tonight the number of rooms it has available and the price it wants to sell at.
Shank says that hotels are happy because, rather than cannibalising customers like traditional booking websites tend to do, Hotel Tonight brings new customers who are booking last minute due to a change of plans or a spontaneous getaway.
Grown
The company has grown from three cities at launch to now covering over 150 destinations in 16 countries across North America and Europe.
The key thing for Shank is that the app was built for mobile from the ground up, meaning the interface and experience is simple and easy to use.
Within five years Hotel Tonight plans on having a global footprint offering hotels in every part of the world with the simple goal of being "the world's best travel app for booking hotels."
Complacent
Shank is clear in the benefits a mobile-only approach brings to Hotel Tonight over traditional websites:
"I think the incumbents have gotten very complacent with their position within the web and it is hard for them to adapt to a mobile world where quality matters, where word-of-mouth is where people find out about new services, where customer support really matters."
Because of the last minute nature of Hotel Tonight, customer support is key, something Shanks believes is lacking on traditional websites. He says emails from customers are answered by his customer support staff on average within 10 minutes.
Asked if Hotel Tonight would ever consider moving to a more traditional web-based interface, Shank simply says:
"I would rather be the absolute best at one thing, than spread ourselves thin and try and do too many thinks at one."