The gross total of mortgage loans advanced in March 2015 rose by a fifth compared with February 2015, according to new figures published by the Council of Mortgage Lenders (CML).
An estimated £16.5bn was advanced to house-buyers in March 2015, 21% more than February 2015 and 7% more than in March 2014. The figures suggest the housing market is beginning to show the same signs of recovery as other parts of the economy.
The figures will come as a timely boost for the Conservative Party, which is making the growing economy central to its election campaign. It's thought part of the reason for the increase was an overhaul of stamp duty in December 2014.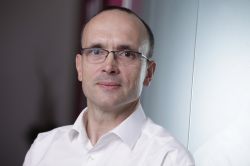 In recent weeks many mortgage lenders have also been cutting their interest rates in a bid to attract more home-buyers. HSBC's five-year fixed rate is now 1.99%, thought to be the lowest the market has seen.
However, the housing market is still more sluggish than lenders would like, says CML chief economist Bob Pannell. Overall lending for the first three months of 2015 is down 12% from the last three months of 2014 and down 3% on January-March 2014.
"The underlying lending picture is stabilising," said Pannell. "Sentiment and activity are showing early signs of improvement, and should be further supported by the effects of stamp duty reform. We expect to see lending strengthen over the next few months, albeit from a relatively sluggish start in 2015."
Part of the reason for the continuing sluggishness are stricter affordability checks that came into force a year ago, says Mark Hayward, managing director of the National Association of Estate Agents (NAEA).
"A drop in the number of buyers is the direct result of a slow-down in acceptance of mortgages, with it now taking an average of 50 days to receive a mortgage offer," said Hayward.
"This increases the risk that sales won't go through and puts unnecessary pressure on any chain transactions."