The US House Committee on Government Oversight and Reform is raising concerns about how the White House archives President Donald Trump's tweets from his personal account. Given Trump's habit of deleting typo-filled tweets, the panel is questioning whether these posts have been properly archived in compliance with the Presidential Records Act.
In a letter addressed to White House counsel Donald McGahn, committee chairman Republican Jason Chaffetz and Democrat Elijah Cummings voiced their concerns over Trump's tendency to delete tweets and the administration's record-keeping practices, particularly on social media.
"President Trump uses at least two Twitter accounts: an official White House account (@POTUS) and an account that predated his inauguration (@realDonaldTrump). Many of the messages sent from these accounts are likely to be presidential records and therefore must be preserved," the letter reads.
"It has been reported, however, that President Trump has deleted tweets, and if those tweets were not archived it could pose a violation of the Presidential Records Act."
The Act, implemented in 1978 by Congress following the Watergate scandal, stipulates that all presidential and vice presidential records must be preserved, which extends to social media posts as well.
The committee noted the Obama Administration launched auto-archiving capabilities on its official Twitter accounts to comply with these regulations.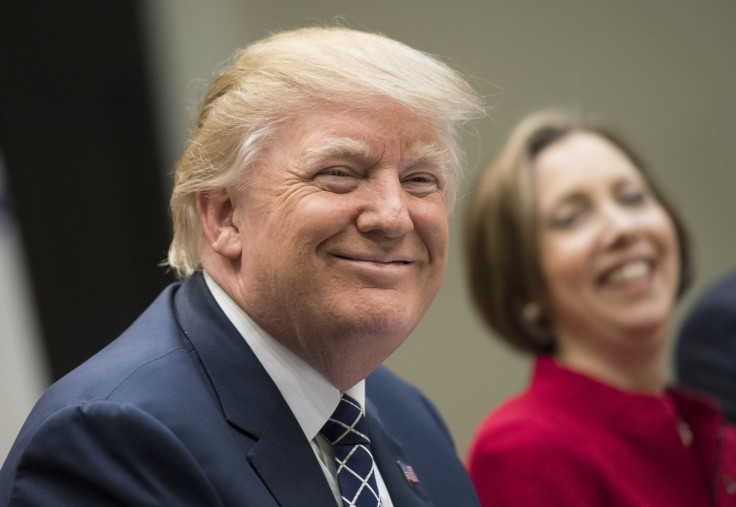 "We eventually set up auto-archiving for official platforms, so errors could be corrected while preserving the original," former Obama staffer Ezra Mechaber tweeted in January.
Last weekend, Trump deleted two tweets which misspelled the word "hereby".
On the first full day of his presidency in January, Trump posted a tweet that misspelled the word "honored", before quickly deleting it and reposting the message with the correct spelling.
Federal employees must also comply with a similar Act - the Federal Records Act - to preserve their communications.
Chaffetz and Cummings also raised concerns about recent reports of federal employees and officials using encrypted apps such as Signal, Confide and WhatsApp which "could result in the creation of presidential or federal records that would be unlikely or impossible to preserve".
"The security of such applications is unclear," the letter reads. "Generally, strong encryption is the best defence against cyber breaches by outside actors, and can preserve the integrity of decision-making communications. The need for data security, however, does not justify circumventing requirements established by federal recordkeeping and transparency laws."
The committee asked the Trump administration to clarify and provide information about their digital archiving practices by 22 March. It also requested the White House to provide the names of senior officials who have used private email accounts to conduct official business as well as a detailed account of any training on the Presidential Records Act for White House personnel.