House prices in prime central London fall by nearly 5%, says Knight Frank
Knight Frank prime central London sales index for November 2016 also shows 25% drop in transactions.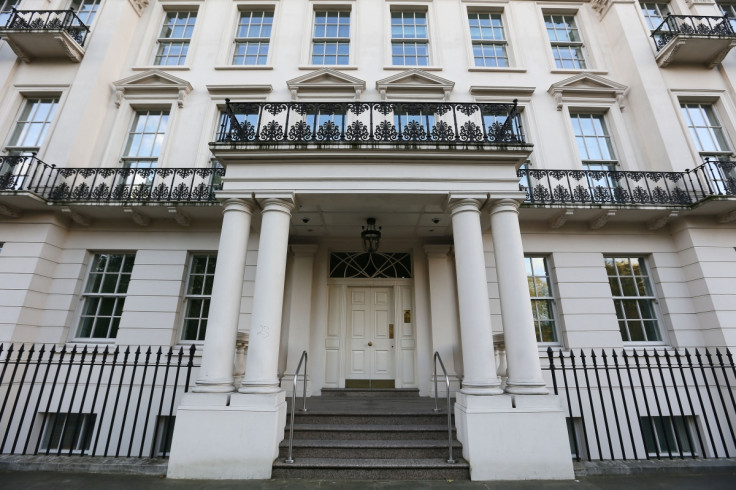 House prices in prime central London areas fell by an average of 4.8% over the year to November, said Knight Frank, as the market continues to readjust in the wake of stamp duty hikes and the vote for Brexit.
Transaction volumes were down 25% over the year, though this is an improvement on the 40% drops seen earlier in the year, said the estate agent. Activity had stalled after stamp duty on expensive homes was raised significantly at the end of 2014, and was followed by a number of other tax rises on investment property.
But the vote for Brexit in the EU referendum, which sparked economic and political uncertainty, was a catalyst for "overdue" cuts to asking prices in the most expensive areas of central London, and transaction numbers are beginning to improve.
"The ratio between achieved and asking prices has narrowed slightly since the summer, as the aspirations of vendors and purchasers become more closely aligned," said Tom Bill, head of London residential research at Knight Frank.
The firm expects prime central London prices to fall by 6% in 2016, balanced between a 7% drop in western prime areas and 1% growth in eastern prime areas of central London. The worst hit western prime area was Chelsea, which saw house prices fall by 12.6% on average in November. That compares to the worst-performing prime eastern area of Tower Bridge, which still saw 0.2% growth in prices.
In November, it was the £5m to £10m price bracket that saw the largest annual fall in prime central London house prices, down 6%. Best performing was under £1m, though prime prices still recorded a 2% drop.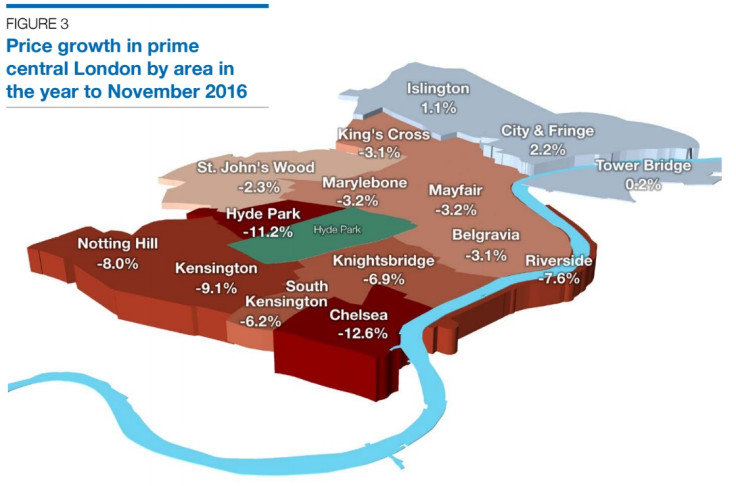 © Copyright IBTimes 2023. All rights reserved.