Property prices in prime central London see sharpest fall in nearly seven years
But Knight Frank says there is room for 'cautious optimism' amid surging buyer interest in prime London.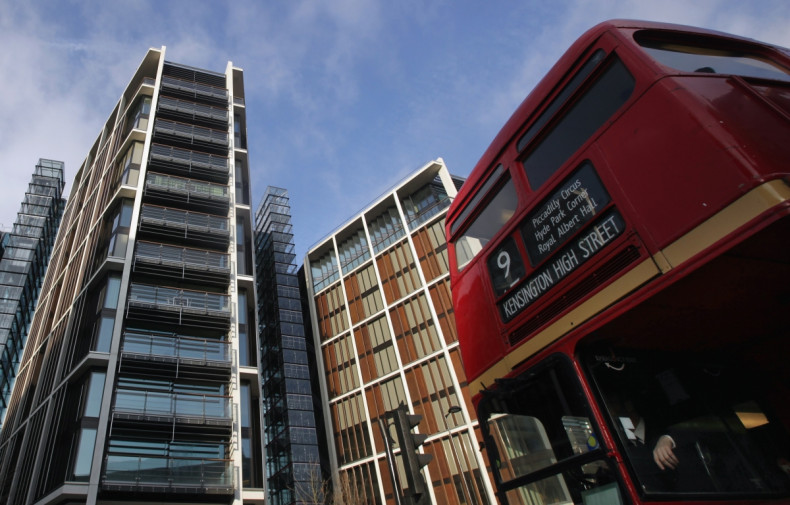 There has been a sharp increase in the number of prospective buyers in the prime central London property market since the EU referendum, giving grounds for "cautious optimism" according to the estate agent Knight Frank. But house prices fell at the fastest pace in nearly seven years in August.
In the eight weeks after the referendum, there was a 22.1% rise over the year in the number of prospective buyers, said Knight Frank. Properties under offer increased in number by 19% and viewings were up 49%.
Sterling declined sharply against the dollar amid the uncertainty sparked by the 23 June vote for Brexit. This was touted to foreign investors in property who were told they could offset recent tax hikes, such as higher stamp duty, with the currency advantage.
But house prices in prime central London fell during August at the fastest pace since October 2009, said Knight Frank's index for the market, dropping by 1.8% over the year. Chelsea saw the largest decline of all prime central London areas, down 8.9% over the year.
"Residential sales activity in prime central London was stronger this August than last year, though remained relatively subdued due in part to the seasonal summer lull," said Tom Bill, head of London residential research at Knight Frank.
"However, there are grounds for cautious optimism that activity will intensify over the next few months, as recent stamp duty increases and, to a lesser extent, the vote to leave the European Union continue to act as catalysts for overdue price adjustments.
"It is still early for firm conclusions of future market moves following the EU referendum, however the worst of the initial forecasts appear to have been avoided to date. The tentative improvement in some demand indicators provide grounds to believe the prime central London market is set for at least a modest recovery in trading volumes, whether this translates into an uptick in pricing is less clear."