Houston: Sprawling energy capital of the world that no longer sweats over 'crude' stuff
In 2017, America's fastest-growing metropolitan area is way more than just an oil and gas hub.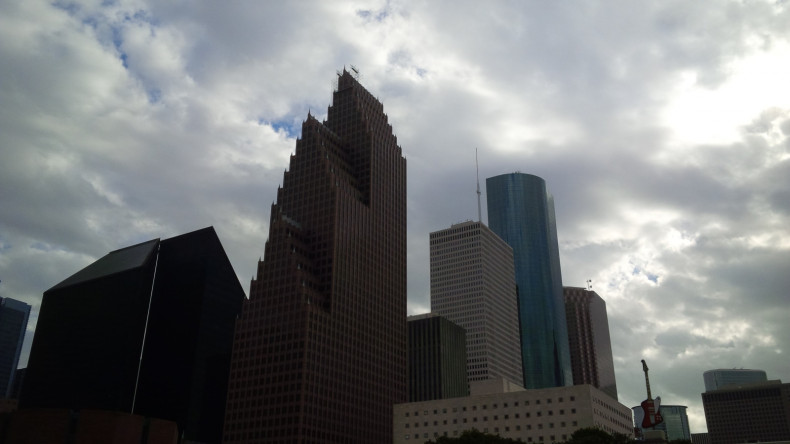 The oil market is in the midst of turmoil and experiencing extreme levels of volatility. By default, the sprawling US metropolis of Houston, Texas – often described as the energy capital of the world – should be feeling the effects of the cyclical downturn.
Yet, something about the latest blip and its effect on the town feels considerably different to your correspondent, who has been visiting the area every year without exception since 2001.
Recent downturns, most notably the collapse of a scandal-ridden Enron (in 2001) and the oil demand slide in the wake of the global financial crisis (of 2008-09) had the city economically reeling.
However, the ongoing era of 'lower for longer' oil prices which started in the summer of 2014, and has since morphed into a 'lower forever' price environment well into 2017, has seen the city not only cope but piggyback on what locals say is its burgeoning economic diversity to post levels of growth many urban areas, both within and beyond the US, would be envious of.
Around a diverse town
These days branding Houston as an oil and gas town would only be telling one part of the story. If you drove to the eastern part of this urban sprawl – considered fourth most populous metropolitan area in the US – to where the Port of Houston sits on the slow-moving Buffalo Bayou river that's notorious for flash floods, you'd spot an endless row of warehouses, factories, refineries and depots of oilfield services firms.
Head west from there towards Downtown and you'll see glistening skyscrapers with scattered patches of greenery; the bulging beating heart of the city's services industry.
From there, turn to Bagby Street and then on to Westheimer Road – the City's main east to west 19 mile-long (31km) traffic artery and you'll crisscross an endless sea of restaurants, motels, hotels, car dealerships, mangles of freeways, highways, underpasses and overpasses peppered with retail outlets suitable for any budget from Gucci to Target.
Of course, there's the Houston Galleria, considered the largest mall in Texas and seventh-largest in the US. Complete with swanky hotels, and an ice-skating rink in the middle of a food court, the mall is anchored by the likes of Neiman Marcus, Nordstrom, Saks Fifth Avenue and Macy's.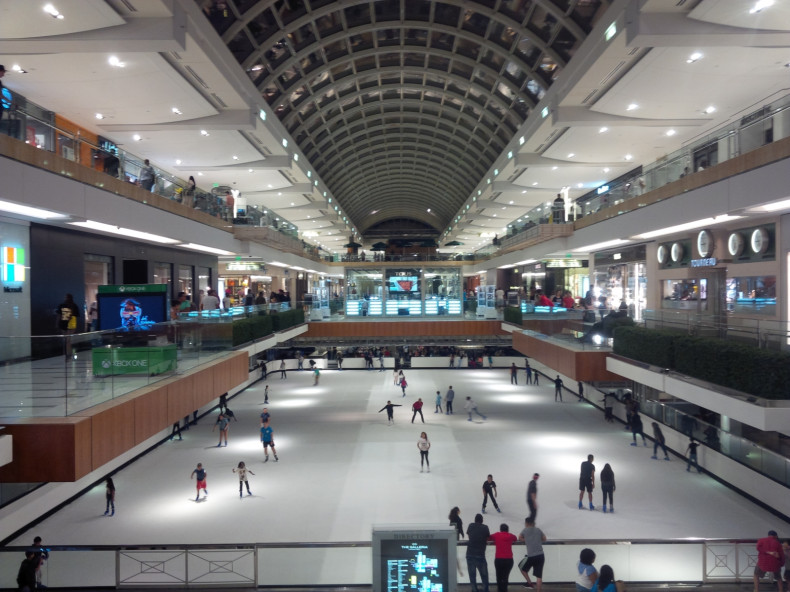 And for a different glimpse of the city, take Houston Metro's red line from Downtown, past the its Museum District to the Texas Medical Center; the largest concentrated medical centre in the world. That would be 54 medicine-related institutions, 21 hospitals, 8 specialty institutions, 8 academic research institutes, 4 medical schools, 7 nursing schools, 3 public health organizations, 2 pharmacy schools and a dental school.
Rice University, University of St. Thomas, University of Houston, Houston Baptist and Texas Southern Universities lay claim to the city's credentials as a centre for learning.
The city's mayor Sylvester Turner, a former veteran member of the Texas House of Representatives, tells IBTimes UK many Houstonians have been through energy sector downturns before, and have emerged to flourish.
"This is the fifth downturn since the mid-1980s. Everyone recognises that the industry is cyclical and that the economic pendulum will swing again. Though the energy industry lost 81,000 jobs, that's on a base of more than 3m jobs. The sector's loss represents just 2.7% of the job base.
"And while the energy sector lost jobs, other sectors were adding jobs. At the depths of the downturn [August 2016], Houston's economy was down 3,800 jobs. By September, we'd replaced those jobs and were growing again. In March 2017, employment stood at 3,023,400; the highest point in the region's history."
Simply put, Houston is the fourth largest US economy; the 23rd largest economy in the world and it'll now take some herculean negative impact to knock it off its diverse course. Furthermore, its ranked second when it comes to US construction activity, and more than 80% of its retail projects currently under construction have already been pre-leased.
Build baby, build!
Visitors cannot miss the phenomenal rate of construction whether its commercial real estate or residential condominiums. Much of the latter is exemplified by the pace of building work between Allen Parkway (Fourth Ward) and East Downtown and Greater Third Ward, the latter being the birthplace of one Beyoncé Giselle Knowles-Carter, or simply mega entertainer Beyoncé to you and me.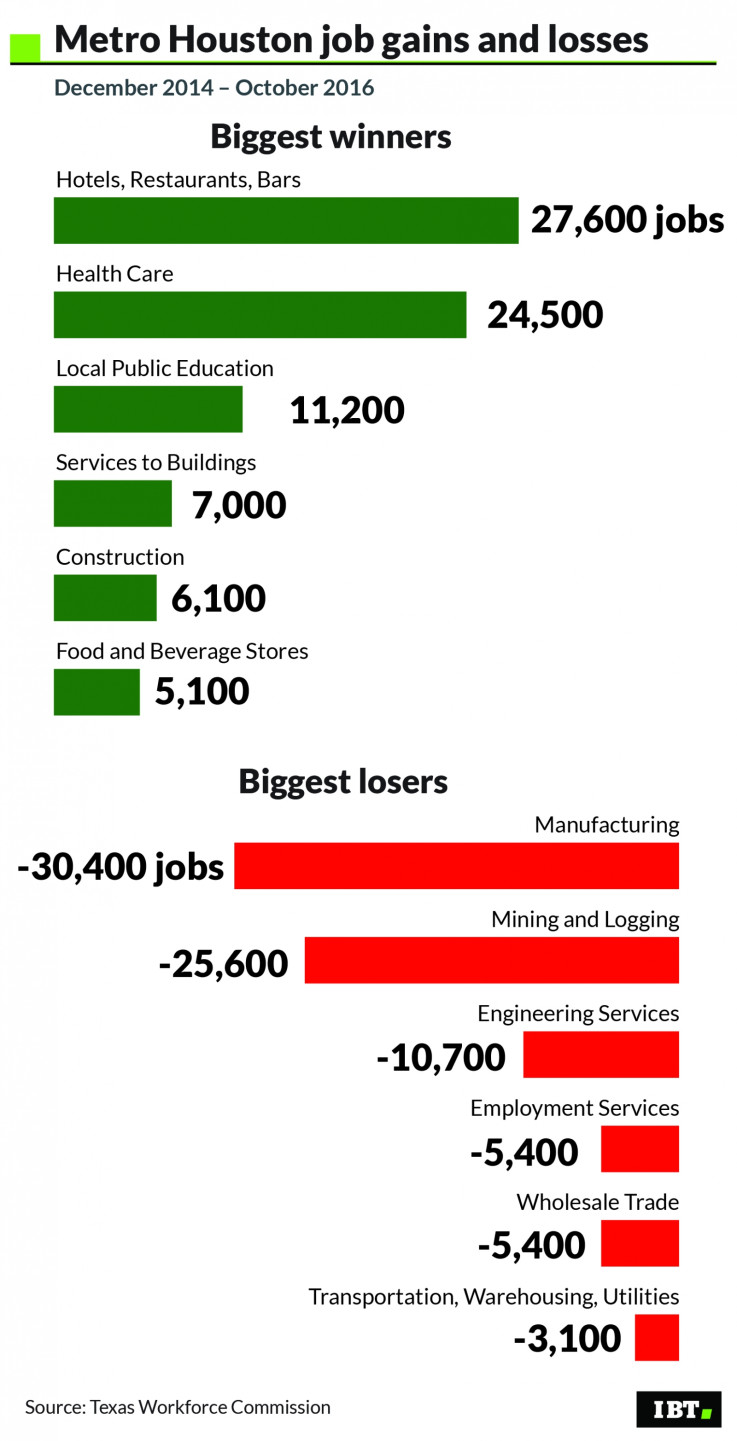 ibtimes.co.uk
Third Ward was one of several historically African-American neighbourhoods in Houston, but perhaps among its most prominent. With the dark days of segregation consigned to the history books, and modern-day Houston now ranked as the number one US city for minority-owned businesses, locals are worried the Third Ward's rustic charm may get toned down by "gentrification."
Amid townhouse construction works and housing developments is a $33m renovation of Emancipation Park. Another 5 minute drive to Downtown points to more construction. Away from Downtown, energy majors ExxonMobil and Royal Dutch Shell are building whole "energy campuses" not mere tower blocks.
The pace of change, uncomfortable for some, is in sync with what Mayor Turner describes as a more "globally focused" local economy of a town with a history of welcoming migrants from far afield to neighbouring Louisiana which sent swathes of people its way following the devastation of New Orleans by Hurricane Katrina.
Deborah Byers, US oil & gas partner at global consultancy EY's Houston office, says the city has a great capacity for integrating people; both internal and international immigrants.
"From a housing standpoint, the residential construction you see around town is a good mix of affordable housing, not just mansions for high net worth buyers."
As for commercial space, Byers says the likes of Exxon and Shell may well have moved to suburbs for a more "campus mentality", but Downtown remains in a healthy place.
"In 2015, a number of companies shut down outer perimeter offices; and when they made all those cuts, the 'expats' came back to the center, back to Houston, and it didn't impact the real estate market."
EY itself is hiring more people and its not alone. According to the Greater Houston Partnership (GHP), a local lobby group, the metro area will create 29,700 net new jobs in 2017, with growth in a number of non-energy and consumer-driven sectors offsetting losses in sectors most closely tied to oil and gas.
"The worst of the energy downturn is now over and Houston's economy will see growth in 2017. Our forecast takes into account the impact of both energy and non-energy industries on economic growth in Houston," adds Patrick Jankowski, senior vice president of research at GHP.
Mayor Turner says much of it is down to Houston's evolution from the city that makes oilfield equipment to one that makes decisions on where to find oil and gas, and the technological hub status that comes with it.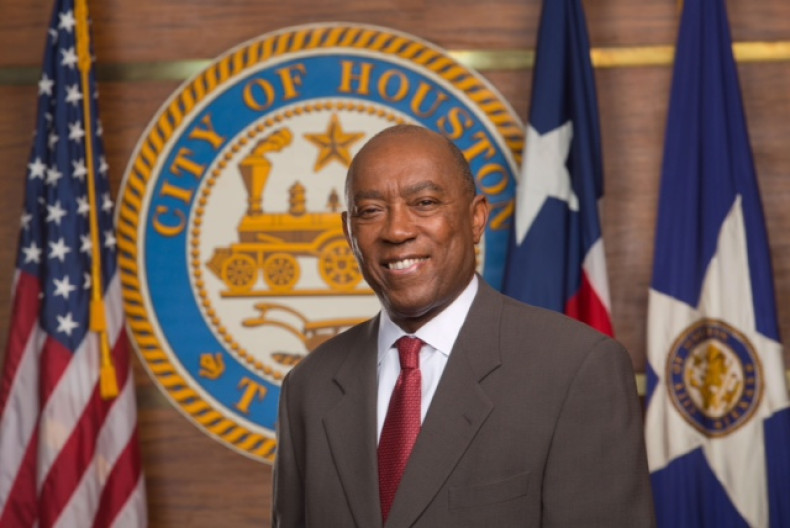 "A community-wide innovation initiative is focusing on building critical mass in three key areas: Industrial Internet of Things (IIoT), robotics and cybersecurity. Innovation in these three areas directly supports Houston's already-strong core sectors including energy, manufacturing, logistics and aerospace [the city being home to NASA's Johnson Space Center].
"We've seen other industries emerge in Houston over the past 20 years. Healthcare now accounts for 1 in 9 jobs in the region, up from 1 in 12 in back in 2001. Exports now outweigh and outnumber imports through the district. Put more succinctly, Houston has shifted from an import-oriented to an export-oriented economy. Fifteen years ago, exports were less than 20% of all tonnage through the region's ports and airports. Exports now account for more than half of all tonnage."
Furthermore, nearly 5,000 Houston-area firms are engaged in global commerce; almost triple the number three decades ago. Manufacturing companies account for about two-thirds of Houston-area firms involved in foreign trade; service firms, the remaining third.
The city's main airport – Bush Intercontinental – named after President George H.W. Bush, is truly intercontinental in name, connecting all 6 inhabited continents to Houston, and is the hub for United Airlines.
'Watt' Just Happened!
There's nothing quite like elevating your town via a mega-sporting event. In Houston's case it was the recent Super Bowl LI – a signature fixture in American Football – that saw the New England Patriots beat the Atlanta Falcons 34-28 in a thrilling encounter on 5 February at the city's NRG Stadium.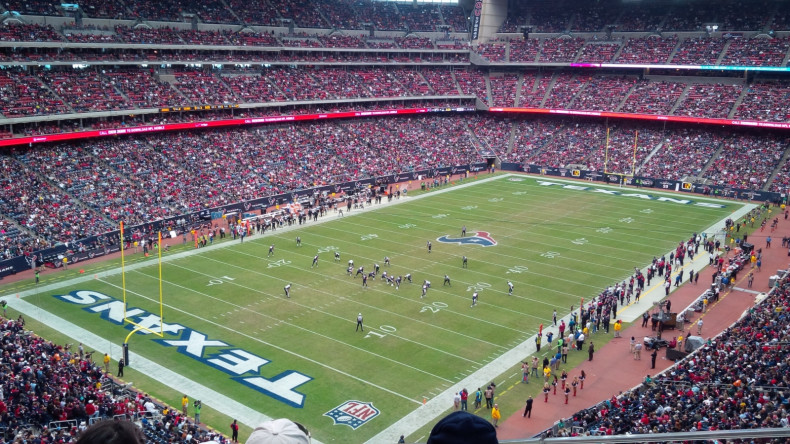 That stadium is the home of the Houston Texans, the local team whose own journey to recognition has Houstonian resilience built into it. Back in 1997, local franchise – the Houston Oilers – was moved by its owner to Nashville, Tennessee and renamed Tennessee Titans, leaving the city with the heartbreak of not having a football team.
That changed when billionaire philanthropist Bob McNair committed to bringing a football team to Houston. Five painstaking years later, in 2002 came the Houston Texans, hitherto the youngest franchise in the US National Football League (NFL).
Understandably, the new team struggled against the odds until the 2011 season, when it drafted in a new set of stalwarts including defensive end player Justin James "J.J." Watt.
This new recruit made the whole NFL sit-up and take notice, winning the defensive player of the year award three times in five seasons. His team went from novices to American Football Conference (AFC) South champions in 2011, 2012, 2015 and 2016, falling short in the playoffs against eventual Super Bowl winners New England Patriots this year.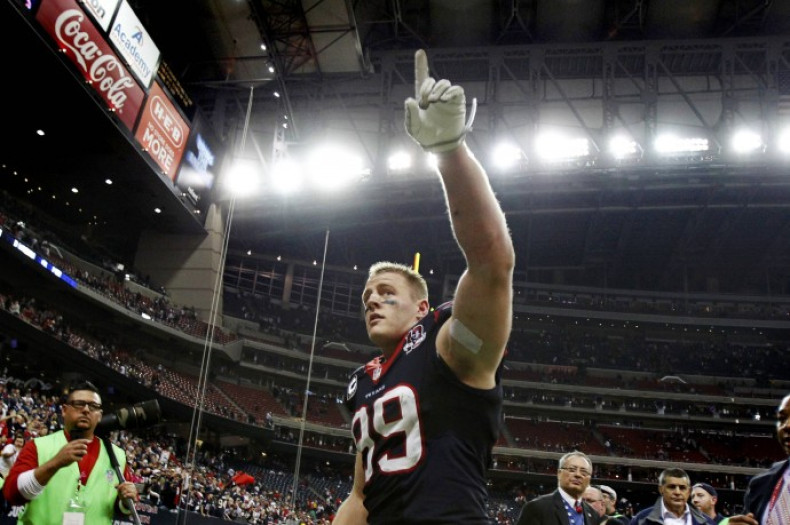 McNair's faith, the talents of Watt & Co, and the Super Bowl have put Houston on the sporting map, alongside the city's basketball (Rockets), baseball (Astros) and soccer (Dynamo) teams to boot. Monetary benefits of hosting an event of the stature of the Super Bowl matter, but holistic benefits can be immeasurable, says Byers.
"The Super Bowl got people to sit up and take notice of what Houston offers. That ranges from its parks and museums to umpteen microbreweries springing up in the region. But holistically speaking, it also showcased economic opportunities that exist in Houston."
Tech geeks and roughnecks get along fine
So where from here for the energy capital of the world? Jason Schenker, chief economist at Prestige Economics and author of the book - Jobs for Robots: Between Robocalypse and Robotopia - says energy is always going to be an important economic driver for Houston.
"However, just as Houston's economy is evolving, so is the energy sector, and expertise in the town would be the driver of that change.
"I feel Houston will always be an energy town, but it will cater to a different kind of energy dynamic – from extraction process efficiencies to energy blockchain, solar to renewable energy. From pure play energy production to energy technology, Houston is likely to be at the forefront of it all for the US."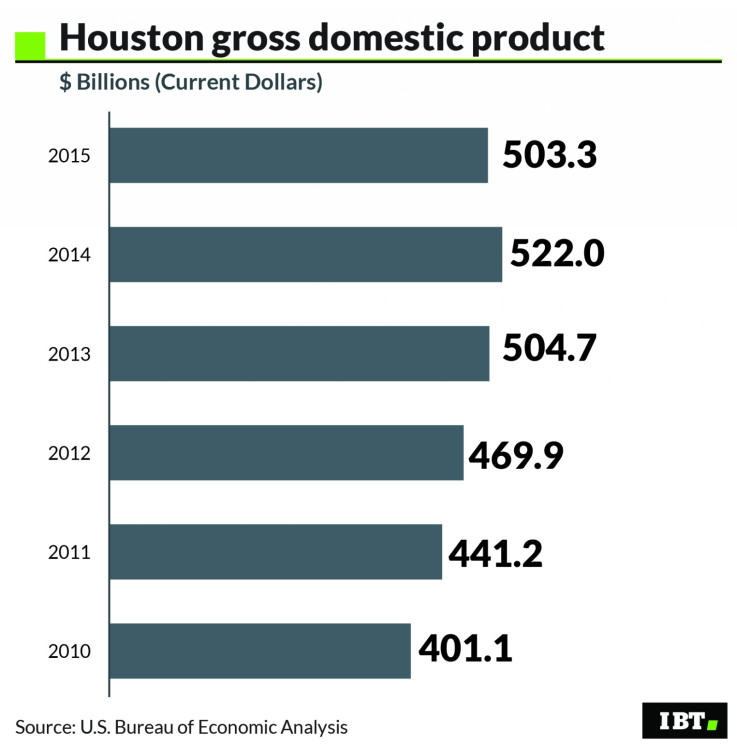 Houston is the fourth largest US economy; the 23rd largest economy in the world.
ibtimes.co.uk
Much of this is already happening. Moves towards robotic process automation continue to gain traction. Speed of commercialisation of an idea from conception to deployment remains healthy when it comes to Houstonian firms.
"Of course, it all depends on what is practical and what technology can be applied immediately and brought to market, but Houston has a decent track record," Schenker concludes.
The tech geeks are backed up by one of the world's largest concentrations of petrochemical manufacturing plants, augmented by an advanced manufacturing industry churning out $80bn worth of products annually.
In the last couple of years, Houston has seen foreign investments from the likes of Mahindra Tractor (India), Goodman Daikin (Japan) and Mitsubishi Heavy Industries (Japan) who rub shoulders with the stalwarts of US commerce already present in the city.
Unlike other major cities in the US, Houston has no zoning code prompting some to label it as a sprawl, with cars rather than public transport being people's preferred way to navigate the city. Yet, the sprawl is quick to respond to demand for housing and office space, in tune with its dynamic economy. Since it works, many would take that sprawl over more genteel urban climes any day.
---
Gaurav Sharma is the Business Editor of IBTimes UK. He has been a financial journalist for over 15 years, with a core specialisation in macroeconomics and commodities. Follow Gaurav on Twitter.
---