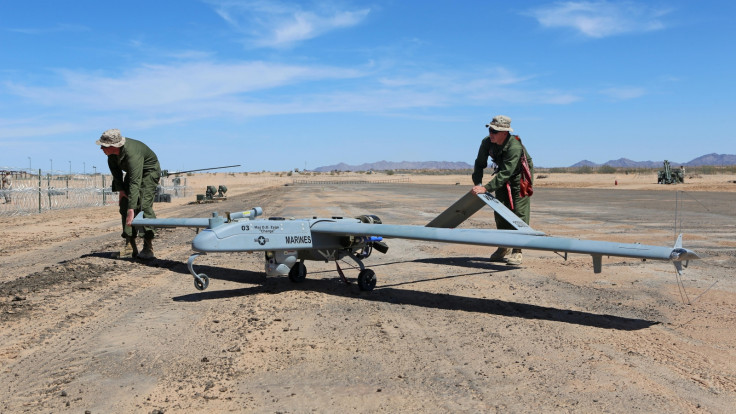 Concerns are being raised about Textron Systems' Shadow drones after the US Army lost control over one of them in February. The drone went on a rogue flight across the US and wasn't discovered for 10 days.
According to Stars and Stripes, the official newspaper for the US Armed Forces which operates from within the Department of Defense (DoD), the US Army launched a Shadow RQ-7Bv2 unmanned aerial vehicle (UAV) on 31 January at 5.16pm MST from the Fort Huachuca army base in Arizona as part of a training session.
The Shadow RQ-7Bv2 is a $1.5m (£1.2m) autonomous drone designed for reconnaissance, surveillance, target acquisition and battle damage assessment.
It has a 20ft wingspan, weighs 450 pounds, can fly for nine hours and has a payload of 99 pounds to carry cameras and other sensors. The drone is designed to fly autonomously and obey a pre-set bearing, altitude and wind speed to carry out surveillance for the US Army and Army National Guard units.
Soon after it was launched into the air by its pneumatic catapult, the ground crew lost connection to the drone. For some reason, the US Army put out a press release the week before it found the drone, saying that the Shadow had likely crashed within the state of Arizona, but this was not true.
An internal investigation has concluded that the drone flew across Arizona and New Mexico before falling and crashing into a tree and losing a wing in Evergreen, Colorado, where it was found and retrieved by soldiers from Fort Carson 10 days after the drone originally set off.
This means that the drone flew 630 miles away from the ground control station. It seems that the last radar signal that the drone gave off was five hours into its flight, showing that it was near Navajo City in New Mexico.
This was 400 miles away from Fort Huachuca, and in order to get to Colorado, the drone would have needed to fly over the Navajo mountains and Native American reservations, which means that the drone was flying at a height of at least 12,000ft so as not to bump into the mountains, before taking a nose dive into the tree.
Military drone glitches put both civilians and servicemen at risk
This raises grave concerns about safety – the drone could easily have hit someone when it fell 12,000ft out of the sky, and given the technologies we have today like GPS satellite tracking, it is unconscionable that the US Army's ground control was able to lose the UAV for 10 days and not even have any idea what state it was in.
Even more concerning is the fact that this is not the first time that a Shadow drone has experienced a serious mishap. In 2014, a Shadow drone fell out of the sky and crashed in Pennsylvania, where it was struck by a car. And before that, in 2011, a Shadow drone collided with a US Navy Lockheed Martin C-130 military cargo plane in mid-air in Afghanistan.
No casualties have been reported, but it beggars belief why the Pentagon is allowing these UAVs to be used when a technical glitch with a drone's software puts the lives of both civilians and the armed forces at risk. Unsurprisingly, the drone's manufacturer Textron Systems is refusing to comment on the issue.
Despite the fact that these drones have successfully completed hundreds of thousands of flight time, it would be pertinent to investigate and ensure these UAVs pass certain safety standards, especially since the US Army is planning to replace its OH-58 Kiowa Warrior helicopters, which are manned and used for surveillance, with the Shadow drones.