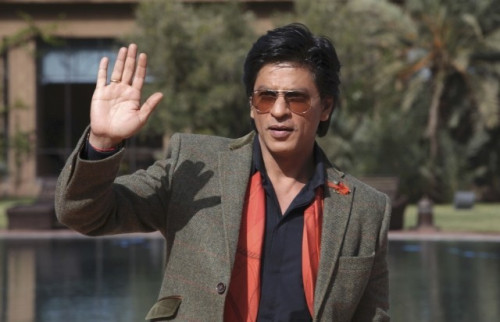 Shahrukh Khan might be down and not in his usual high-energy form owing to his injuries post the accident on the set of his upcoming film Happy New Year, but that doesn't stop the star from engaging in his favourite pastime – gaming.
SRK seems to have joined the latest online craze bandwagon, Flappy Bird. The Chennai Express star tweeted recently about how the game is keeping him occupied:
Birds are sweet & harmless but Flappy Bird is getting my goat. But at least she is keeping me away from waiting for expectations to fulfil.

— SHAH RUKH KHAN (@iamsrk) February 8, 2014
SRK's fascination with gaming, tech and gadgets is well-known among fans and Bollywood folks alike. The star is always up-to-date about the latest gaming trends and consoles.
On the sets of Don 2, Khan reportedly got most his co-stars and crew including Farhan Akhtar and Boman Irani hooked on to his Playstation games.
Even director Farah Khan tweeted about her Happy New Year actors joining their co-star SRK for some gaming action in between shots.
Flappy Bird, which became hugely popular hitting the no. 1 downloaded spot on both the Apple and Android app stores since its launch last week, is being pulled down on Sunday according to Hanoi-based creator Dong Nguyen, reports USA Today.
I am sorry 'Flappy Bird' users, 22 hours from now, I will take 'Flappy Bird' down. I cannot take this anymore.

— Dong Nguyen (@dongatory) February 8, 2014
The game had seen over 50 million downloads and was pulling in $50,000 a day in ad revenue, Nguyen told website the Verge earlier in the week.
According to USA Today, Influential blogger Robert Scoble analysed on Facebook that Nguyen made so much money in one week from Flappy Bird that he need not worry about a salary for several years.
By pulling the game down, he's set up for major attention to his next game. "The hype....will be extraordinary...everyone will buy that new game, making him even richer, because of the fear that he'll delete that game too," he said.