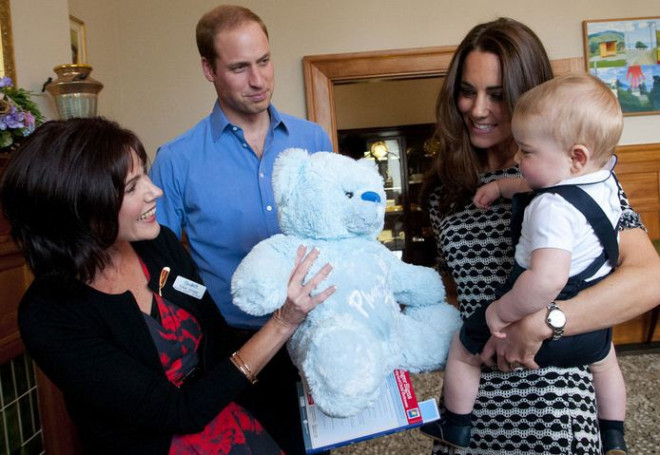 As Prince William and Kate Middleton took Prince George to his first royal engagement in Wellington, those present at the event have revealed how the royal couple has been hands-on parents.
The Duke and Duchess of Cambridge, along with Prince George, joined a baby playgroup at Government House in Wellington on the third day of their 19-day royal tour of New Zealand and Australia.
According to parents who met the royal couple and Prince George at the event, Prince William is always there to help his wife.
'We talked to the Duke and Duchess about parenting - and to the Duchess about her role as both a mother and a royal," said Sheila Lemalie, a mother of a toddler, according to Clarence House.
"Prince William said he supported his wife by giving George his bottle at night and putting him to bed.
"She [Kate] is very down-to-earth and charming - they both are," she added.
Sheila said Kate told her that she was lucky to have help with George from her family and her friends.
At the playgroup, Their Royal Highnesses met several parents from local families having babies of same age as their son.
The event was organised by the Royal New Zealand Plunket Society, which provides support services for the development, health and wellbeing of children under five.
'Lovely' royal family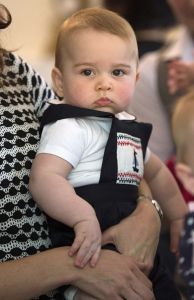 The Duke and Duchess of Cambridge also shared their experiences as first-time parents with other such couples at the event.
Parents Jared Mullen and Ryan Tunstall, who attended the playgroup with their adopted baby daughter Isabella, called William, Kate and little George "lovely".
"The Duke and Duchess were lovely, they were both very relaxed and we chatted about our experiences as first-time parents."
"He [George] is a lovely little boy, very intrepid," they said as they watched eight-month-old Prince George interacting with other babies.
"The whole thing has been a huge privilege."
"It was lovely to meet the Duke and Duchess and share our beautiful children with them. They are both very lovely and loving parents."