How to use Pangu's tool to detect XcodeGhost malware in iOS apps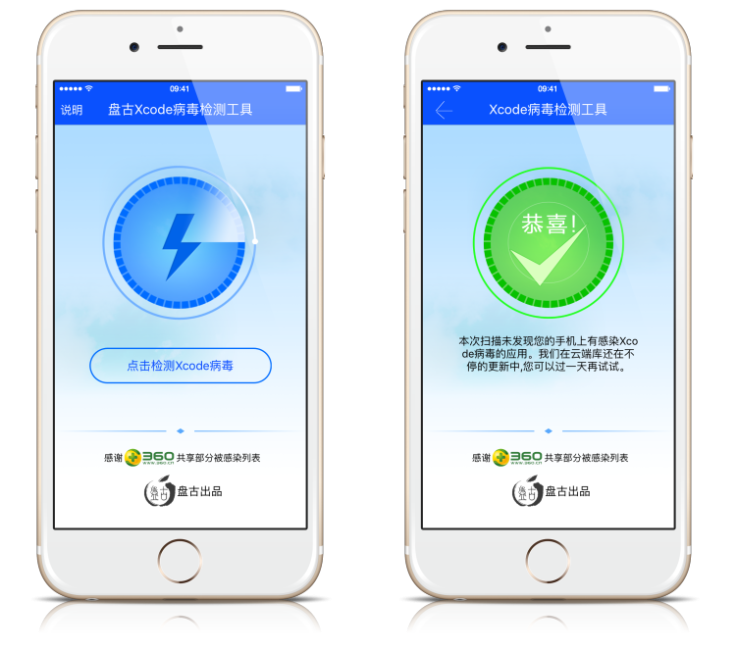 Pangu, the popular Chinese jailbreak developer team, has just released a new malware detection tool to find out if any of your iOS apps are infected with XcodeGhost. It is ascertained that more than 344 iOS apps and over 500 million users are recently affected by XcodeGhost globally.
If you are still sceptical and want to confirm if any of your iOS apps are infected, here is what you should do:
Step 1: Verify if any of your installed apps match with the list of affected apps published by Palo Alto Networks:
WeChat
Didi Chuxing (developed by Uber's biggest rival in China Didi Kuaidi)
Angry Birds 2 (Chinese version)
NetEase
Micro Channel
IFlyTek input
Railway 12306 (the only official app used for buying train tickets in China.
The Kitchen
Card Safe
CITIC Bank move card space
China Unicom Mobile Office
High German map
Jane book
Eyes Wide
Lifesmart
Mara Mara
Medicine to force
Himalayan
Pocket billing
Flush
Quick asked the doctor
Lazy weekend
Microblogging camera
Watercress reading
CamScanner
CamCard (a very popular business card reader.)
SegmentFault
Stocks open class
Hot stock market
Three new board
The driver drops
OPlayer
Telephone attribution assistant
Marital bed
Poor tour
I called MT
I called MT 2
Freedom Battle
Step 2: Once you have verified if your iOS app is listed above, you can proceed with the following steps to check if any affected apps are indeed installed on your iOS device:
Visit the XcodeGhost tool page on the Pangu website on your iOS device via Safari or Google Chrome
Tap the blue button that reads "立即下载"
Tap "Install" when prompted
Add trusted access to Pangu's tool by going into Settings > General > Profiles and then select "Shenzhen Avaintel Technology", and tap on "Trust"
Go back to the home screen and launch Pangu's app, then hit the blue button that reads "点击检测Xcode病毒"
[Source: iPhone Hacks]
© Copyright IBTimes 2023. All rights reserved.