How a viral selfie got the internet talking about skin cancer and its prevention
Tawny Dzierzek's viral skin cancer post led to a surge in interest in the disease and its prevention.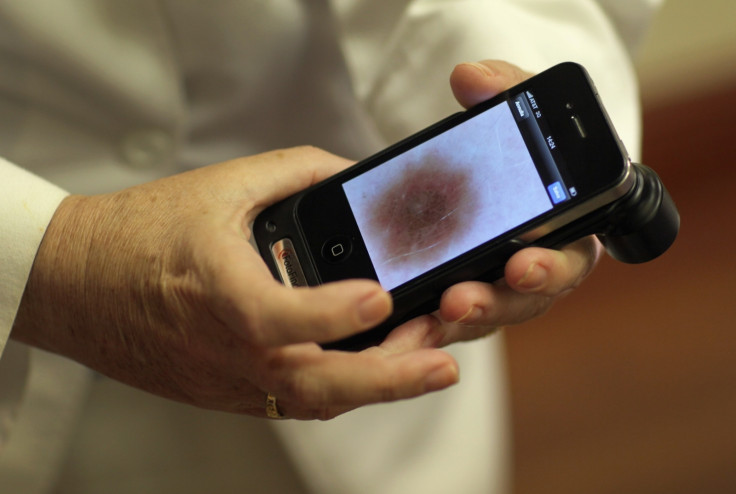 Graphic images shared in 2015 by a Kentucky woman after undergoing treatment for skin cancer went viral and led to a 162% spike in Google searches for prevention of the condition, a new study has found.
Tawny Dzierzek, a nurse by profession, had posted on Facebook pictures of her blistered face after suffering from cancer, leading to a sudden surge in interest on the subject. Within a month's time, Dzierzek's post – she was first diagnosed with skin cancer at age 21 – was shared almost 50,000 times on social media with numerous media channels providing widespread coverage on the topic.
Two years later, once again Dzierzek's viral selfie and the influence it had on several social media users is back in the news, thanks to researchers from the University of North Carolina at Chapel Hill.
After evaluating numerous Facebook shares, media coverage, and trends of Google searches especially for the terms "skin" and "cancer" (around the time when Dzierzek shared her photos), the team of researchers have found that "real stories" could be a powerful tool in delivering public health messages.
"A growing body of research shows that stories can be very impactful — more impactful than didactic information — in delivering a health message," said Seth Noar, a professor in the UNC School of Media and Journalism.
The findings of the research were published in the journal of Preventive Medicine.
Explaining why Dzierzek's post sparked such widespread interest, Noar, the lead author of the study told IBTimes UK: "Most posts don't go viral. In this case, I think it was the combination of a compelling story and graphic selfie that resulted in a perfect storm and really grabbed people."
According to the study, the brutally honest account about undergoing skin cancer treatment led to a spike in interest about the condition, with many people even looking up for prevention measures and the link between the disease and tanning on the internet. While the searches for skin cancer prevention increased by 232% at the time, there was a surge of 489% in the queries about skin cancer and tanning.
"The irony of tanning is that many young women do it in the short term to look more attractive, but in the long term it leads to appearance damage and potentially serious negative health consequences. This post perfectly illustrated that," Noar explained to us referring to the viral seflie.
"When the public sees 'real' stories, they gravitate toward them," co-author John W Ayers added in the report. "It turns out that when people speak up to share their stories, their voices can resonate far more than we had imagined."
Dzierzek's viral selfie phenomenon had a mass effect. Explaining that impact Noar told us that public health awareness could be amplified in the future if researchers and advocacy groups can identify and time their messages around such events.
"We now know that this event was a big deal. If we had known at the time, we could have encouraged more media coverage and outreach to high risk tanning populations, potentially making the impact even greater than what we saw," he said.
However, social media and its potential is still largely untapped with researchers still figuring out ways to reach out to the maximum number of people and promote healthy behaviours.
Noar explains, "This event shows us that a compelling story with a graphic photo really resonated with the public, and it could be something that health communicators try and replicate or build on in a campaign about the dangers of tanning beds."
[This story was updated with exclusive inputs from Seth Noar, member, Lineberger Comprehensive Cancer Center and UNC professor]