How your Tesla will become an autonomous taxi: Elon Musk reveals Tesla Master Plan part two
Tesla wants to build electric buses, trucks and pickups, before turning your car into an autonomous taxi
Tesla boss Elon Musk has revealed part two of his Master Plan for the electric car company. A decade after part one was published to outline plans for the Model S, X and 3, part two involves producing electric articulated lorries, a pickup truck, and increasing autonomy tenfold until Tesla cars can act as autonomous taxis while their owners are at work or on holiday.
Published as a blog post on the Tesla website, Master Plan, Part Deux is a look at what Musk hopes Tesla will achieve in the coming years. Although no timeline is mentioned, it is expected to take at least a decade for all of the plan to become reality.
The most exciting aspect of Musk's plan is the thought of a future where Tesla's self-driving Autopilot system is so advanced that it can fully drive the car itself with no driver inside.
Once this is achieved, Musk sees a system where Tesla owners can let their car work as an autonomous taxi while they work, sleep or go on holiday. The car will pick up fares who have ordered through a smartphone app, then drop them off at their destination; this is Uber without the driver.
Musk believes full autonomy is entirely possible, and has previously suggested it could arrive by around 2020, but claims regulators and lawmakers will not be onside until six billion miles (10 billion km) have been covered autonomously worldwide. This number is at around 160 million now (for Tesla cars using Autopilot) and is increasing by around three million every day. At that rate it will take approximately nine years to reach the six billion figure. Musk says Autopilot will keep its "beta" tag until it is "approximately 10 times safer than the US vehicle average [of one death every 89 million miles]".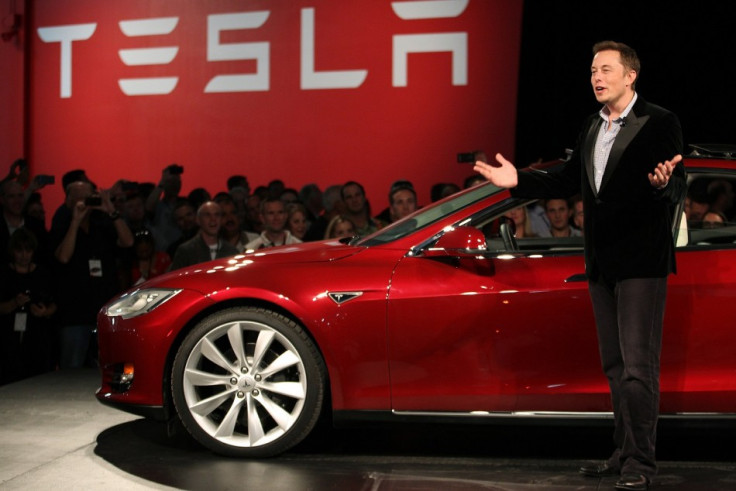 Ride in your Tesla while you sleep
Once full autonomy has been approved by regulators, Musk says Tesla drivers "will be able to summon your Tesla from pretty much anywhere. Once it picks you up, you will be able to sleep, read or do anything else en route to your destination. You will also be able to add your car to the Tesla shared fleet just by tapping a button on the Tesla phone app and have it generate income for you while you're at work or on vacation".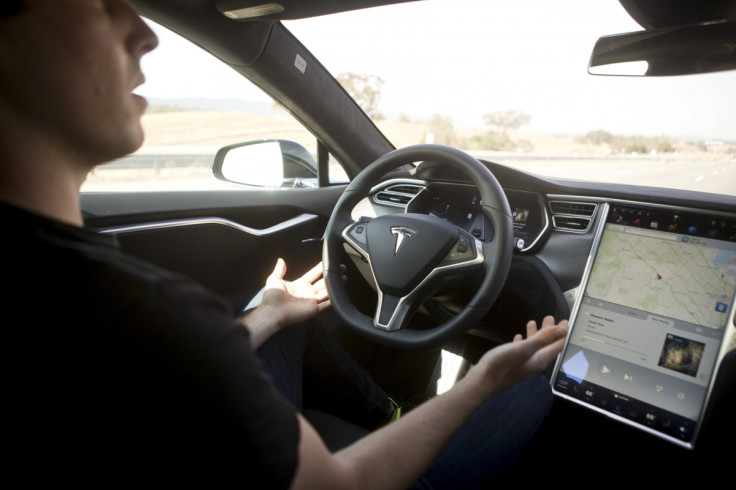 This, Musk says, will dramatically reduce the cost of owning a Tesla and in some cases even provide a monthly profit for the owner once their finance repayments and energy use for the car have been deducted. It will get to the point, the chief executive claims, "where almost anyone could own a Tesla". A fleet of autonomous Teslas acting as taxis means selling a car cheaper than the £30,000 Model 3 is, according to Musk, "unlikely to be necessary".
Next up are electric trucks. Musk wants to first add a new, smaller SUV to the Tesla line-up (once the Model 3 goes on sale in late 2017), followed by "a new kind of pickup truck... heavy-duty trucks and high passenger-density urban transport".
Tesla buses and trucks to be unveiled in 2017
Both the heavy-duty trucks and urban transport vehicles are "in the early stages of development... and should be ready for unveiling next year". Dubbed the Tesla Semi, Musk's plans for an electric (and, one would assume, autonomous) articulated truck "will deliver a substantial reduction in the cost of cargo transport, while increasing safety and making it really fun to operate".
As for buses, Musk wants to "shrink" their current size and "transition the role of bus driver to that of fleet manager". In other words, drivers would remotely look after a fleet of autonomous buses, rather than drive one themselves. Redesigning the bus interior would give space to carry more passengers, Musk says, while autonomous driving would help make the buses run more efficiently and pose less of an inconvenience to other road users.
The buses will "take people all the way to their destination" rather than to predefined stops, but there will also be fixed "summon" buttons at existing bus stops for people without a phone, or without the Tesla app used to hail a bus.
In short, Musk describes part two of his master plan as: "Create stunning solar roofs with seamlessly integrated battery storage. Expand the electric vehicle product line to address all major segments. Develop a self-driving capability that is 10x safer than manual via massive fleet learning. Enable your car to make money for you when you aren't using it."
© Copyright IBTimes 2023. All rights reserved.