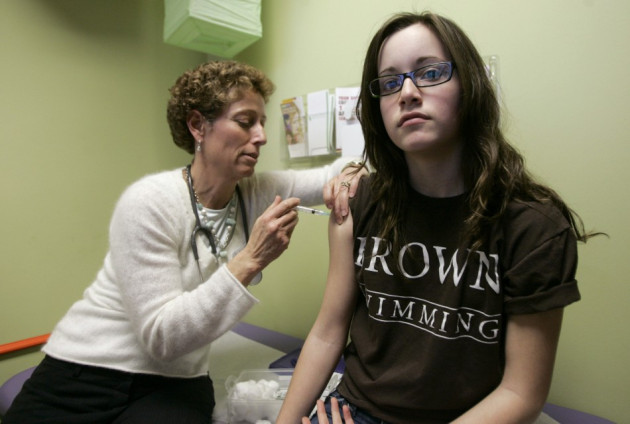 The British Medical Association has urged the government to give the human papillomavirus (HPV) vaccine to gay men.
Colm O'Mahony and Penelope Toff of the BMA wrote to health minister Anna Soubry about protecting gay men against the sexually transmitted disease.
They asked that the government introduce a vaccination programme for gay men to reduce the number of anal and mouth cancer cases.
The HPV vaccine is currently given to teenage girls as it reduces the risk of developing cervical cancer in later life. HPV is the most common cause of cervical cancer, which killed 936 women in 2010.
It was introduced in 2008 for girls aged 12 and 13. It is thought it will save around 400 lives every year.
In September last year, Gardasil replaced Cervarix as the HPV vaccine. Gardasil is highly effective in protecting against two strains of HPV that cause 90 percent of genital wart cases and 70 percent of cervical cancer cases.
After the vaccination was introduced to girls in Australia, there was a significant drop in the number of men suffering from genital warts, which was the result of the "herd immunity effect", O'Mahony and Toff said.
However, the number of HPV cases among MSM (men who have sex with men) has increased dramatically, they said.
They wrote: "The increasing incidence of HPV and development of anal lesions in gay men, particularly HIV positive gay men, is alarming.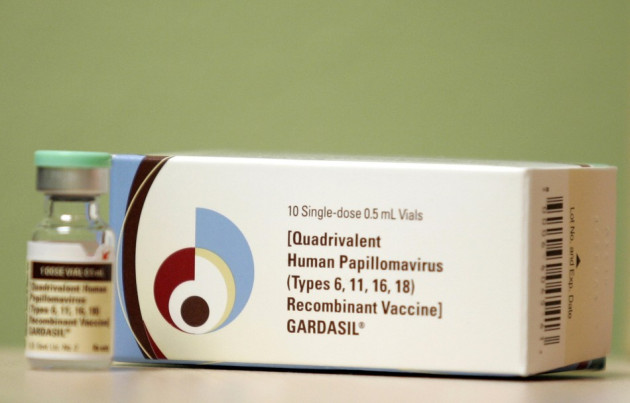 "As doctors of this cohort, we need to be sensitive to any factors that could impact on individuals being able to protect themselves and work towards protecting them from acquiring infections at an early age.
"We believe that a vaccination programme with Gardasil which included this group would be of enormous benefit in reducing the increasing incidences of anal warts, anal pre-cancers and cancers, as has been borne out in Australia.
"Infection with high-risk types of HPV causes more than 80 percent of anal cancer. During the last 20-30 years the incidence of anal cancer has been increasing. Incidence of anal cancer is highest in MSM who are about 20 times more likely than heterosexual men to develop the disease.
"HIV positive men are at even greater risk with evidence that rates are increasing despite the introduction of effective antiretroviral therapy from 1996 onwards," the letter said.
They also note that research now shows that a strain of HPV also causes many oropharyngeal cancers (mouth cancer).
James Taylor, senior health officer at lesbian, gay and bisexual charity Stonewall, said: "We support the BMA's announcement on an HPV vaccine in principal, although it's clear there's still research to be done on the effectiveness of the proposal.
"Research published by Stonewall last year highlights the shocking levels of discrimination many gay and bisexual men experience when accessing healthcare, which impacts on whether gay and bisexual men take advice on testing and monitoring services."
O'Mahony and Toff accept it would not be economically viable in the UK at present, so suggest another means of protecting MSM.
As a result, they recommend a vaccination programme among gay men, it would be easy to have it as an "add-on" vaccination for those being vaccinated with Hepatitis B.
Taylor added: "It's clear the NHS needs to rethink how it approaches many of its patients, as well as telling gay and bisexual young men what they need to know about safe sex and same-sex relationships in the school curriculum."