The total cost of the high-speed HS2 rail project could rise to £80bn ($107m), well above the latest budget estimate of £55bn, according to a new report.
The Adam Smith Institute says the HS2 rail link, which will initially connect London to Birmingham, is costing up to nine times more per mile than equivalent high speed tracks in France.
The cost is being driven up due to MPs demanding amendments to the rail line going through their constituencies, while the planned work around London's Euston station is also bound to be expensive.
The new report says it is "economically irresponsible" to pursue the HS2 project and has called for it to be scrapped.
Outside commuting hours, current occupancy levels on trains both into and out of Euston are well below 50%.
"On capacity grounds, the case for HS2 is far from compelling even after making allowance for a significant growth in passenger numbers," the report says.
"The financial case for HS2 is particularly unconvincing. For an outlay of £50bn, equivalent to £55bn at 2015 prices, the benefits are distinctly unpersuasive."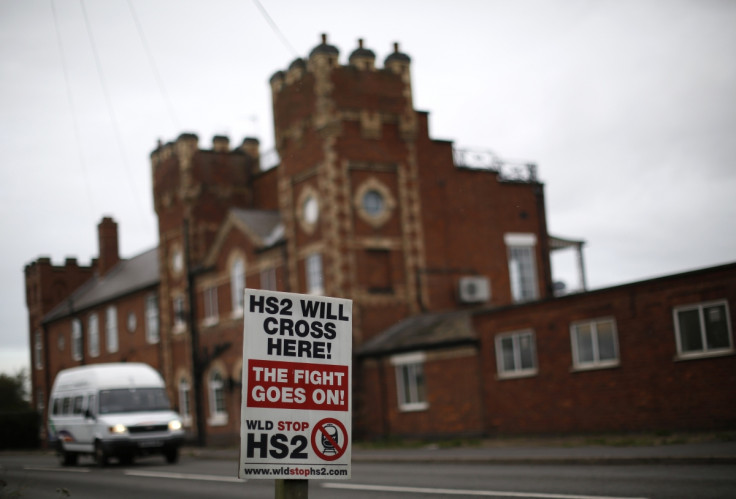 The first phase of the HS2 project is scheduled to be completed by 2026 and will connect London to Birmingham, with later extensions to Manchester and Leeds.
"Considerable publicity has been given to the relatively few minutes that will be saved in travelling between Birmingham and London and vice versa; a benefit that goes nowhere near to justifying such a huge cost," the report says.
"Concern about the overall cost of HS2 is highlighted by the massive discrepancy – even allowing for the UK's built-up areas and the need for extensive and costly tunnelling – between the costs per km of high-speed track in France compared with the projected cost of HS2.
"Not surprisingly, further detailed cost studies were called for since a 9x cost factor gap – or even half that figure – is unacceptably high, even allowing for the specific construction challenges that HS2 faces."
Transport secretary Chris Grayling said in July that he had no intention of scrapping the HS2 project.