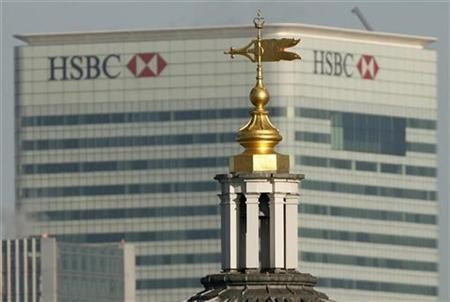 HSBC increased its mortgage and small to medium enterprise lending in 2012 despite being the only major British financial institution to have not signed up for the Bank of England's flagship credit easing scheme.
While many British banks have flocked to the Bank of England's Funding for Lending Scheme (FLS), which is aimed at incentivising the increased flow of affordable credit into the real economy by offering financial institutions discounted loans, HSBC showed that it increased critical funding for retail customers and SMEs through its own volition, according to new figures released by the bank on its website.
In 2012, HSBC boosted its UK mortgage lending by 20 percent on the year before, to £19.5bn (€22.3bn / $30bn). Within this total, lending to first time buyers increased by 32 percent.
HSBC's SME lending lifted by 3 percent to £12.3bn from 2011, after approving four in five small business loan applications.
A squeeze on the availability of affordable credit led the Bank of England and Treasury to create FLS, which is worth around £80bn.
Initial figures suggest that interest rates among the 35 banks to have signed up to the scheme have fallen, and the £500m of extra credit made its way into the UK economy because of FLS in the three months from its June launch.
In September last year, five of Britain's biggest lenders signed up for the FLS. At the time 13 banks and building societies signed up, representing 73 percent of the market and £1.2tn worth of lending.
However, HSBC declined to participate at the time and said that it did not need help from FLS and would rely on funds from savings deposits on its retail banking side to bolster its lending to the real economy.
Since then, MPs criticised the scheme for only being successful at improving mortgage availability, and not freeing up enough lending for smaller firms, the economy's lifeblood and the largest employers of the workforce.
The Treasury Select Committee ordered the Bank of England to look at this issue and report back with its findings and solutions.
---
Follow @shanecroucher