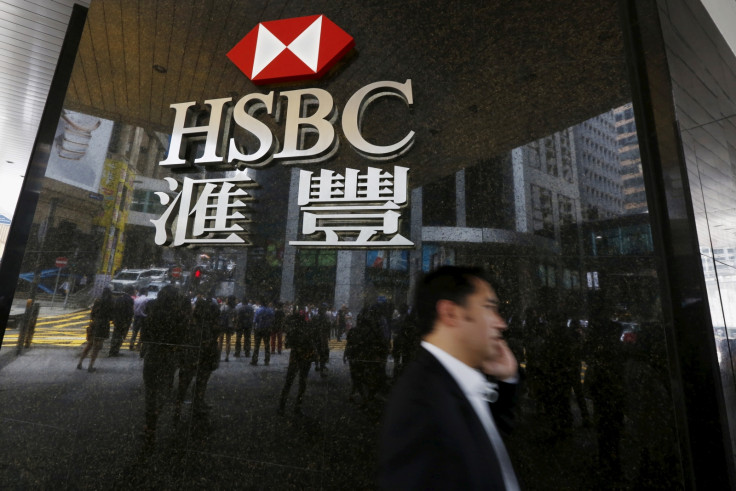 HSBC is understood to be in the process of reorganising its banking operations worldwide, in a bid to cut costs and ensure the business is "more agile".
In June last year, the FTSE 100-listed lender unveiled plans to reduce the size of its investment banking division by a third and reduce its global workforce by approximately 25% in an attempt to boost profitability.
According to an internal memo seen by Reuters, the bank is expected to cut dozens of senior jobs in its investment banking division, although it did not specify how many jobs would be slashed as part of the reshuffle.
Robin Phillips and Matthew Westerman, the joint chiefs of HSBC's global banking, said the changes will include establishing new corporate, financials and multinationals banking divisions, which will be headed by Philippe Henry.
"Our new structure will deliver the best outcome for our clients by bringing our country, sector and product teams closer together – and improve returns for our shareholders by improving our profitability and generating efficiencies," said Westerman and Phillips.
"The environment around us is changing, and we must adapt to ensure that we use our competitive strengths."
Westerman, who started at HSBC last month after leaving Goldman Sachs in February following a 16-year spell at the US bank, is just one of the high-profile figures involved in the reshuffle, which saw 15 senior bankers being let go earlier this month.
Last week, the lender hired Andre Cronje, the former chief operating officer at UBS investment bank, to cover the same role within HSBC' Global Banking and Markets branch. Meanwhile, HSBC confirmed Patrick George has been promoted to head of global markets for EMEA, a role he will take over on 1 July.
George will replace Niall Cameron, who will be moving on to cover the newly created role of head of corporate and institutional digital.
In the first quarter, HSBC's Global Banking and Markets division saw pre-tax profit plunge 30% year-on-year to $2.12bn (£1.46bn, €1.87bn).