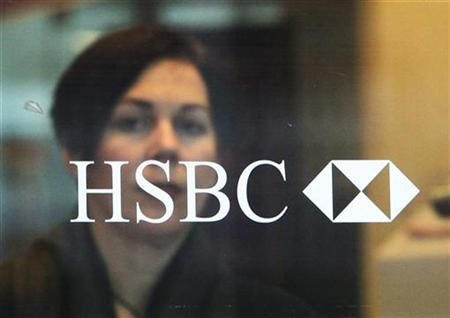 Shares in HSBC were up on the FTSE 100 in afternoon trading ahead of the banking giant's full year results, expected on Monday.
In November the bank reported a fall in its bad debt provisions in the third quarter, but also a decline in profitability at its investment banking arm, thanks mainly to tough comparatives.
HSBC also said that its Asian operations generated the most profit in the third quarter.
Keith Bowman, analyst at Hargreaves Lansdown, said ahead of the results, "Group cost efficiency may prove a feature thanks to inflationary pressures, particularly in growth markets such as Asia. On a consensus forecast basis, revenues are expected to rise marginally (1.3 per cent) to $69.2 billion, whilst pre-tax profit is forecast to rise by around 186 per cent to $20.27 billion. Ahead of the figures, market consensus opinion currently denotes a buy."
By 13:45 shares in HSBC were up 1.99 per cent on the FTSE 100 to 708.60 pence per share.