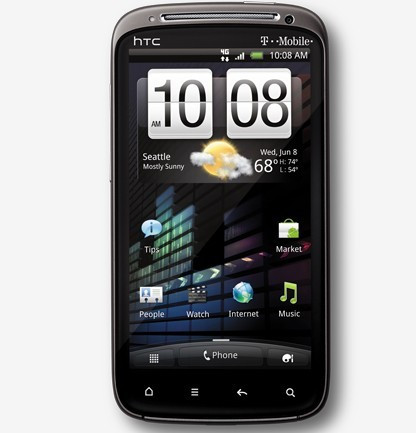 Earlier indications that HTC may be willing to negotiate with Apple have been quashed as the company mounts a fresh lawsuit against the iPhone and iPad maker, this time in the U.K.
A report from Bloomberg indicated that HTC filed the new complaint in London on 29 July, just two weeks after it lost its preliminary case against Apple in the U.S. The notice didn't reveal the exact nature of the complaint made against Apple, though HTC's previous complaints have revolved around Apple's use of patented tech owned by the company.
In its opening legal skirmishes the U.S. International Trade Commission ruled both for and against HTC. Mid-way through last month the ITC ruled that HTC smartphone designs did infringe on two Apple owned patents regarding data-detection and data transmission technologies.
If the ruling remains after the full case is heard by the ITC in December, then the import of certain HTC smartphones could be banned by the U.S.
Prior to this the ITC ruled in favour of HTC confirming that certain Apple products do indeed violate two HTC owned S3 Graphics patents relating to compression technology.
Since the two rulings HTC indicated that it may be willing to cut an out of court deal with Apple.
According to an earlier report from Bloomberg, HTC's chief financial officer Winston Yung commented: "We [Apple and HTC] have to sit down and figure it out". Adding, "We're open to having discussions."
The latest report seems to indicate that this statement may in fact be false. While the exact details of the new U.K. lawsuit remain vague, in general such complaints have contained requests for certain products imports to be banned.
Both HTC and Apple declined to comment on Bloomberg's report.