HTC introduced the Glamour Red variant of its flagship smartphone, HTC One, on 27 June. The manufacturer then confirmed that the device will be available exclusively to customers of Phones 4u, one of the largest independent mobile retailers in the UK, from the middle of this month.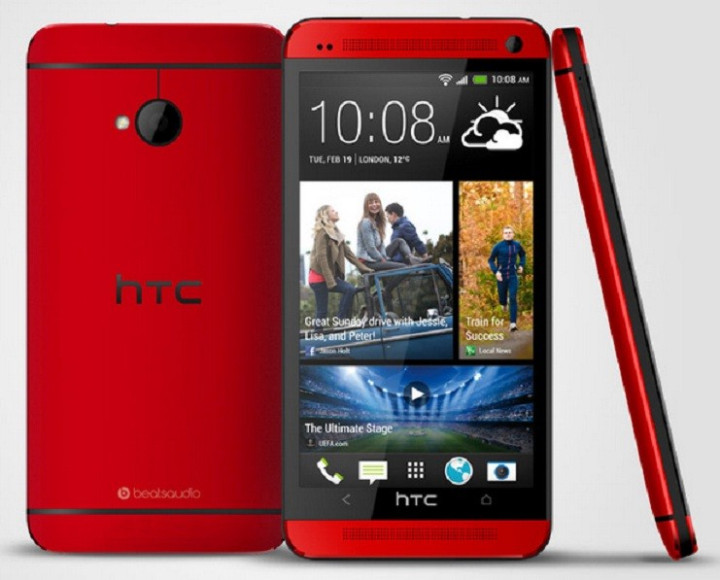 As promised, the HTC One Glamour Red edition is now available for purchase from Phones 4u on contracts with network operators such as EE, Vodafone, T-Mobile and Orange. As a part of a promotional offer, the retailer is also giving away three months of free Wi-Fi.
One of the cheapest deals is from Vodafone which is selling the HTC One without upfront payment and £37 per-month for a contract period of 24 months. The data plan also includes unlimited minutes, unlimited texts, 1GB date, 2GB data over Wi-Fi and internet for three months with Vodafone Data Test Drive.
EE is offering the red HTC One without any initial payment, like Vodafone, and just £41 a-month for 24 months with unlimited minutes, unlimited texts, 1GB data and 4G tariff with HTC Media Link HD which worth £79.99.
Those who wish to buy the HTC One from Orange will have to pay £42 every month for 24 months with an interesting data plan. Consumers will get unlimited minutes, unlimited texts and 3GB of data.
The Glamour Red HTC One, on contracts with T-Mobile, costs £29.99 upfront and £37 for 24 months with 2000 minutes, unlimited texts and unlimited data.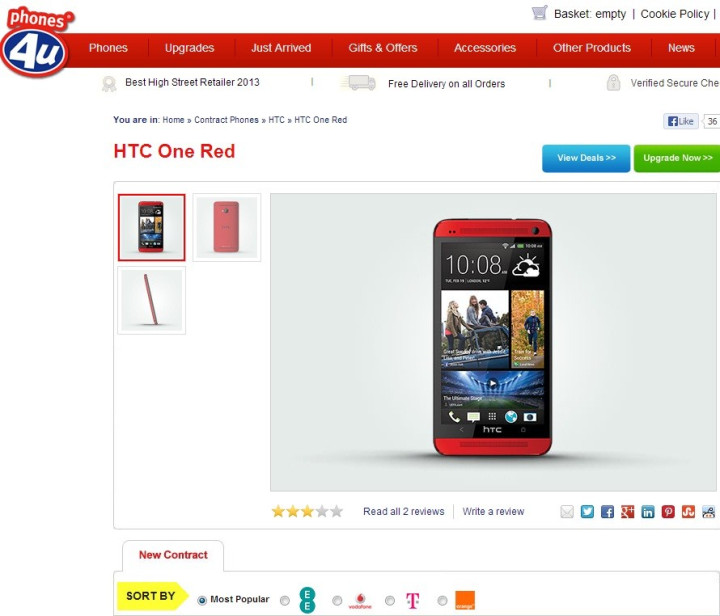 Featuring a 4.7in full HD display covered with Corning Gorilla Glass 2, the HTC One, sports screen resolution of 1920 x 1080 pixels and paired with a pixel density at 468 pixels per inch (ppi). The device is crafted in a zero-gap aluminium unibody with no seams. It runs on a Snapdragon 600 chip featuring a quad-core Krait 300 central processing unit, with each core running at clock speeds up to 1.7GHz, paired with Adreno 320 graphics unit.
HTC recently rolled out Android 4.2.2 Jelly Bean update, with build version 2.24.401.1, for the HTC One which runs Android 4.1.2 out of box. The new software brings a number of notable enhancements and bug fixes for the device.