HTC's large-screen smartphone featuring 5.9in full HD 1080p display and improved Sense version 5.5 is now available for purchase in the UK, with several retailers confirming the availability of the handset which integrates the new Fingerprint Scan feature.
Located at the back side of the device, the fingerprint scanner allows users to lock and unlock the screen and quickly launch up to three apps by assigning an individual finger to each.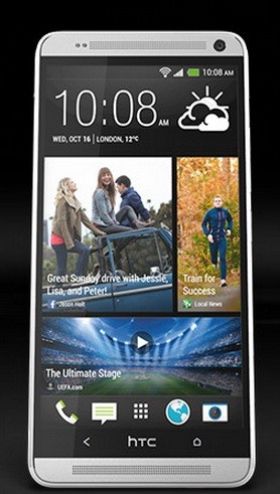 Soon after the official announcement of the HTC One Max on 15 October, Vodafone became the first carrier network to confirm that the One Max is a Vodafone exclusive from launch and will be available on a 24-month Vodafone Red 4G-ready plan from £49 upfront and just £47 each month.
The device is on sale at Vodafone UK with 'On Pay monthly plans from £47'. One of the cheapest deals under the data plan comes with an upfront payment of £19 and £47 per month for the One Max. Additionally, customers will get unlimited minutes, unlimited texts and 2GB of mobile internet for a contract period of 24 months. Click here to know more data plans from Vodafone.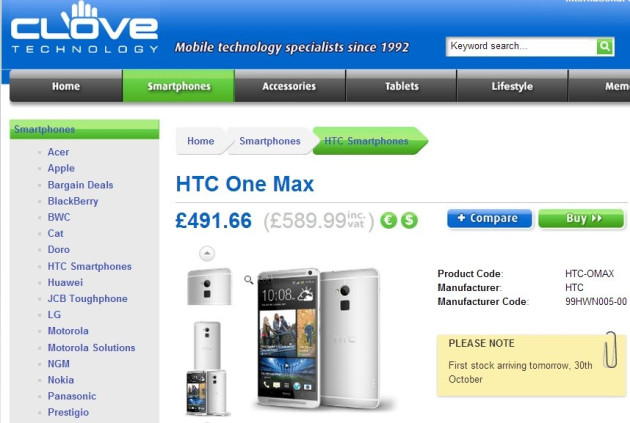 Well known UK retailer, Clove has confirmed that the first stock of HTC One Max is arriving on 30 October. The retailer is selling the SIM-free and unlocked 16GB One Max (in silver colour) at a suggested price of £589.99 including VAT.
Among other retailers, Unlocked Mobiles has announced that the HTC One Max, which costs £584.98, is now in stock at its store.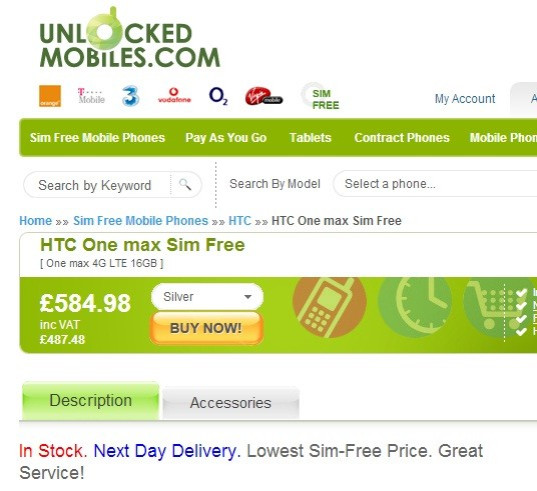 Expansys UK is offering the 16GB silver HTC One Max model with a suggested retail price of £599.99. Besides, the retailer has noted that the stock is expected in two days.
Online retailer, MobileFun has also confirmed the availability of the One Max. As the product page for HTC One Max suggests, the device is expected to be in stock on 30 October. As for pricing, the retailer is selling the One Max at almost similar price range like other UK retailers, at £599.99 including VAT for the 16GB handset.