Nokia seeks a ban on the sale of HTC One in the UK following patent victory.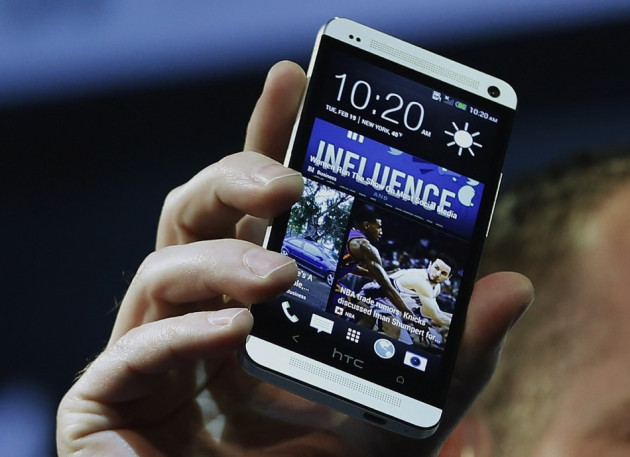 At the High Court Mr Justice Arnold ruled HTC infringed Nokia's non-standard-essential EP00998024 patent relating to a "modular structure for a transmitter and a mobile station". The patent was filed by Nokia in October, 1999.
Being a non-standard-essential patent, Nokia does not have to license use of the patent to HTC or any other company. If the patent were deemed standard-essential and therefore necessary for a device to function, then HTC could pay an annual fee based on how many phones it produces using the patented technology.
Nokia described the judge's ruling as "a significant development in our dispute with HTC," adding the company will now "seek an injunction against the import and sale of infringing HTC products in the UK as well as financial compensation."
HTC, which claimed it was able to use the patented technology license-free because it appeared in chips it had purchased from Qualcomm, said it was "disappointed by the decision" and plans to appeal.
Exhaustion doctrine
HTC believed it could avoid paying a license fee because of a US Federal law known as 'exhaustion doctrine' where a patent owner's rights are removed once a protected article, such as the Qualcomm chip, is sold to another company.
The High Court ruled the US law does not override Nokia's protection of the patent in the UK, due to registering it in Europe.
Nokia's vast trove of telecom patents will play a more central role in the company's future, after Microsoft's £4.6 billion acquisition of the company's phone-making business, a deal which is due to be completed by early 2014. Instead of purchasing the patent portfolio, Microsoft will license only the patents it needs from Nokia.
The ruling means HTC's One, One SV, and Wildfire S all infringe on Nokia's intellectual property. HTC will need to remove the technology or arrange a licensing agreement to pay Nokia a fee for every infringing phone sold in the UK to avoid an import and sales ban, which would see stock impounded.
A powerful phone patent
Intellectual property expert Florian Mueller blogged to say the patent HTC was deemed to infringe is "a pretty powerful mobile phone hardware patent...and infringed by various HTC products including its current flagship, the HTC One,."
Nokia is also suing HTC over the patent in Italy, Japan and Germany - the latter a country where import and sales bans on infringing products are notoriously easy to acquire. The two companies are also scheduled to meet in a Netherlands court room, with Nokia pressing charges over the alleged infringement of a second mobile phone patent.
The High Court of England and Wales is the third court this year to find HTC guilty of infringing Nokia patents. Nokia's legal battle with HTC began in 2012 with, as a Nokia statement read, "the aim of ending HTC's unauthorised use of Nokia's proprietary innovations."
Nokia has now asserted more than 50 patents against HTC in France, Germany, Italy, Japan, the Netherlands, UK and US. Many of these patents involve HTC's use of Google's Android operating system, Mueller claims, adding: "A Nokia-HTC license agreement will relate to Android's use of various Nokia patents as well."