Stock of the flagship HTC One X smartphone has been delayed from entering America by customs officials, as part of a patent dispute with Apple.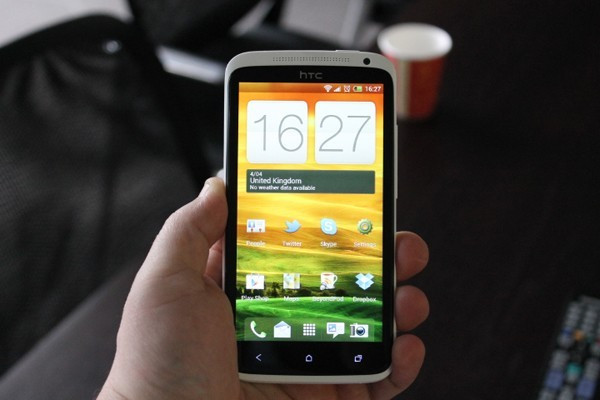 The HTC Evo 4G LTE is also being held, as both smartphones are delayed indefinitely from entering the US over unresolved patent infringement issues with Apple, HTC has confirmed.
The Taiwanese smartphone manufacturer told IBTimes UK: "The US availability of the HTC One X and HTC Evo 4G LTE has been delayed due to a standard US Customs review of shipments that is required after an ITC [International Trade Commission] exclusion order."
HTC's spokesperson continued: "We believe we are in compliance with the ruling and HTC is working closely with Customs to secure approval. The HTC One X and HTC Evo 4G LTE have been received enthusiastically by customers and we appreciate their patience as we work to get these products into their hands as soon as possible."
According to The Verge, AT&T's website is out of stock of the HTC One X and American highstreet shops do not know when they will get more deliveries of the quad-core smartphone.
The patent infringement dispute with Apple began in December 2011, when the California company was granted a sales ban on any HTC device that recognises data such as phone numbers and addresses in text and, when tapped, automatically moves the user to the relevant application.
HTC had until 19 April to remove the feature, otherwise an import ban would be imposed; immediately after the December ruling HTC announced it would soon remove the feature from all phones.
IBTimes UK reviewed the HTC One X back in April, along with its smaller brother, the HTC One S.