HTC has confirmed it will roll out the Android 4.1 Jelly Bean update to three of its smartphones: the One X, One S and One XL.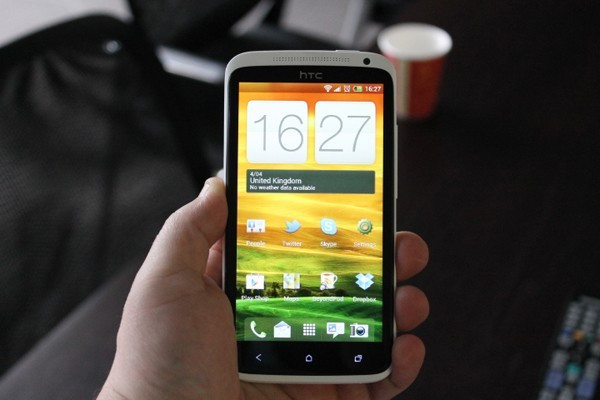 With the launch of Android 4.1 Jelly Bean, questions were immediately asked about when various smartphones and smartphone manufacturers would roll out the Jelly Bean update. While most have yet to confirm, HTC has announced its plans to update three of its flagship smartphones to Jelly Bean.
SlashGear has received the official statement from HTC saying: "We know HTC fans are excited to get their hands on Google's latest version of Android. At this point in time, we can confirm that we have plans to upgrade out HTC One X, HTC One XL and HTC One S to Jelly Bean."
However there is still some confusion as the exact date for the upgrade has not been confirmed yet. "Please stay tuned for more updates regarding device upgrades, timing and other details about HTC and Jelly Bean." Though a HTC spokesperson has confirmed that the update "is for all versions worldwide, including the carrier-specific versions in the US."
A recent software update chart has shown up on the Australian carrier Telstra's website, which suggests HTC is preparing for the Jelly Bean update for HTC One XL and HTC One S. "HTC is preparing an update but is yet to confirm the date it will be submitted for Telstra testing," the explains site. The "expected delivery date" column has been marked as To Be Confirmed (TBC). But the chart does not mention anything about One X.
Previously, in regard to Jelly Bean update, HTC responded to Android Central saying: "We are excited about Android Jelly Bean and are planning to support it across a variety of our devices. We are reviewing the software to determine our upgrade plans and schedule, so please stay tuned for more updates on specific device upgrade plans."
Google pulled the wraps off the Jelly Bean at the Google I/O 2012 developer conference in San Francisco. The Jelly Bean update comes with major improvements and new features. It is claimed to be the fastest and smoothest version of Android yet. With the release of Jelly Bean source code, an XDA developer has ported AOSP-build Android 4.1.1 Jelly Bean on One X.