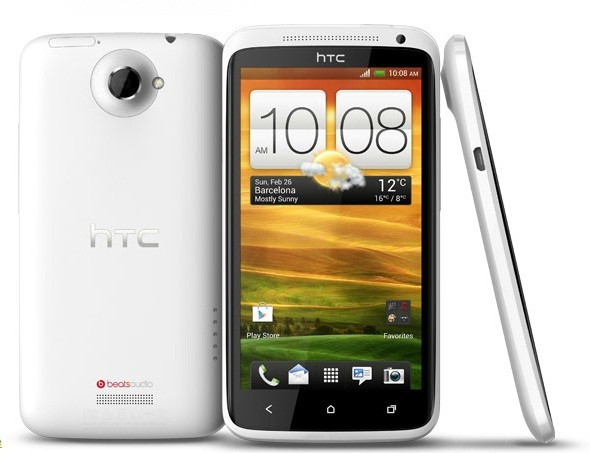 The HTC One X is the Taiwanese mobile manufacturer's flagship quad-core Android smartphone. The device was announced at the Mobile World Congress in February and followed by a market release in May. The One X's cousin, the Evo 4G LTE, on the other hand, was announced in April and is expected to be released in Q2 2012. Both the One X LTE and the Evo 4G LTE feature massive 4.7in screens and are powered by Android's latest operating system. In addition, both smartphones pack Qualcomm's Snapdragon S4 dual-core processor; it should be noted the One X's global version has a different processor. Finally, both devices support 4G networks.
With very little to separate the two phones, this might be called a battle of equals. Take a look at how the two leading HTC smartphones stack up against each other:
Display
Both the One X and the Evo 4G LTE feature identical 4.7in Super IPS LCD2 capacitive touchscreens running at 720 x 1280 pixels and a pixel density of 312ppi (pixels per inch). Both smartphones feature damage resistant Corning Gorilla Glass, which provides reinforcement against scratches and everyday wear and tear. Finally, both smartphones run the HTC Sense User Interface (UI).
Audio
Both smartphones feature Beats Audio integration with active noise cancellation and a dedicated microphone.
Processor, Memory and Storage
The points of similarity grow tedious but nevertheless, both phones share the dual-core 1.5GHz Krait processor that is based on the Qualcomm MSM8960 Snapdragon chipset and sport the Adreno 225 graphics solution onboard. The two smartphones both offer 1GB of RAM and offer 16GB of onboard storage space. One point of difference, however, is that the Evo 4G LTE supports microSD card expansion while the One X does not.
Operating System
Both phones are powered by Android 4.0 (Ice Cream Sandwich).
Connectivity
Both smartphones feature both 3G and 4G connectivity options with similar upload and download speeds, besides common Wi-Fi, Bluetooth and NFC (Near Field Communication) options.
Camera
Both the One X and the Evo 4G LTE flaunt an eight megapixel rear camera with auto-focus and LED flash, besides adding a plethora of advanced functions like simultaneous HD video and image recording, geo-tagging, face and smile detection. In addition, the two phones support 1080p video recording at 30fps on the primary rear camera, while also supporting a 1.3 megapixel front-facing camera for video calls with 720p video recording capability.
Battery
When it comes to the battery department, the Evo 4G LTE packs a punch with a powerful 2000mAh Li-Ion battery as opposed to a relatively weaker 1800mAh Li-Po battery on the One X.