HTC will launch a tablet aimed at disrupting the market as CEO Peter Chou hands over some responsibility to chairwoman Cher Wang.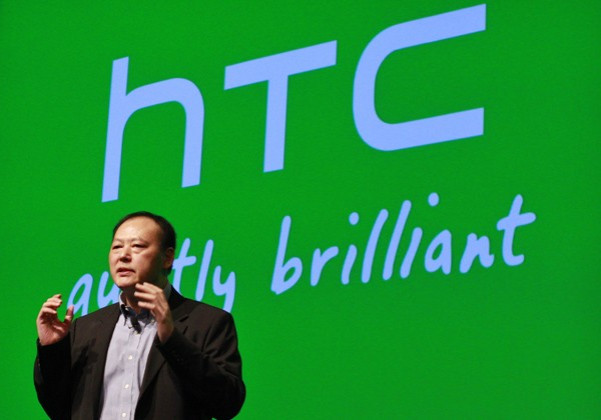 HTC has had a difficult time of late. It has seen its smartphone market share plummet and has just announced its first every quarterly losses as a public company.
Despite its award-winning HTC One being named as one of the smartphones of the year and Hollywood A-lister Robert Downey Jr. fronting a global advertising campaign, the company has struggled and according to research firm Gartner it has slipped out of the top ten smartphone manufacturers in terms of shipments.
Therefore the company is looking to do something about it.
In a rare joint interview, CEO Peter Chou and chairwoman Cher Wang spoke to the Financial Times about their changing roles at the head of the Taiwanese company.
Very exciting
Chou will now focus on products and "innovation" while Wang will take charge of the less glamour side of the business she co-founded, looking after sales, marketing, logistics and customer service.
"It's a very exciting time right now because there are so many challenges - it is keeping us on tiptoes for the vision," Wang said.
Gartner currently puts HTC's share of the smartphone market at just 2.6% but the company is not looking to grab a huge share of the global market Chou says, as a small slice of a huge pie is more than acceptable:
"The market is really big. HTC is a small company. For us to stay competitive and survive is not a huge problem." Chou adds that HTC stands a "good chance" of winning a 15% share in high-end smartphones and 5% of the global market overall and this would represent a "pretty good number for us", he adds.
"Nice and disruptive"
While most smartphone manufacturers such as Apple and Samsung are also in the tablet market, HTC has been oddly absent since the launch of its 7in Flyer and 10in Jetstream products in 2011 - with both proving to be flops.
The company had been rumoured to be working on a Windows RT tablet, but reports earlier this year suggest it shelved those plans as a result of poor uptake of the RT version of Windows 8.
However HTC is still working on a tablet the executives confirmed, with Wang saying that when HTC does launch its next tablet, it will be "nice and disruptive." The pair gave no more details about when we might see a new HTC tablet, but it is not the only new category of devices which the company is working on.
Wearables
Wearable technology is "a critical segment for us" Chou says. "It matches what we do today as a mobile experience overall. That is one area we are excited about." However HTC won't be releasing anything any time soon it seems, with Chou making a thinly veiled criticism of the current first round of smartwatches we've seen from Sony and Samsung:
"It's still too early," he says of the wearable-technology market, with many "version one", "gimmick" experiences that lack style. "It has to meet a need, otherwise if it's just a gimmick or concept, it's not for people's day-to-day lives. That is an opportunity for us," he says. "People laughed at us when we came out with the first smartphone . . . Now everyone has a smartphone. I'm pretty sure wearables will be the same, but don't judge from what is in the market [now]."
Last week it was reported that HTC was working with Amazon to produce the online retailer's smartphones, and while Chou wouldn't comment directly about the deal, he did say:
Amazon smartphone
"We are open-minded to those kinds of opportunities always but we can't specifically talk about any particular one."
While a tie-up with Amazon may seem like a retrograde step, back to the days when HTC was primarily involved in making phones for other companies, an Amazon phone would likely sell very well, meaning it would be very welcome news for the company's shareholders looking at the balance sheet.