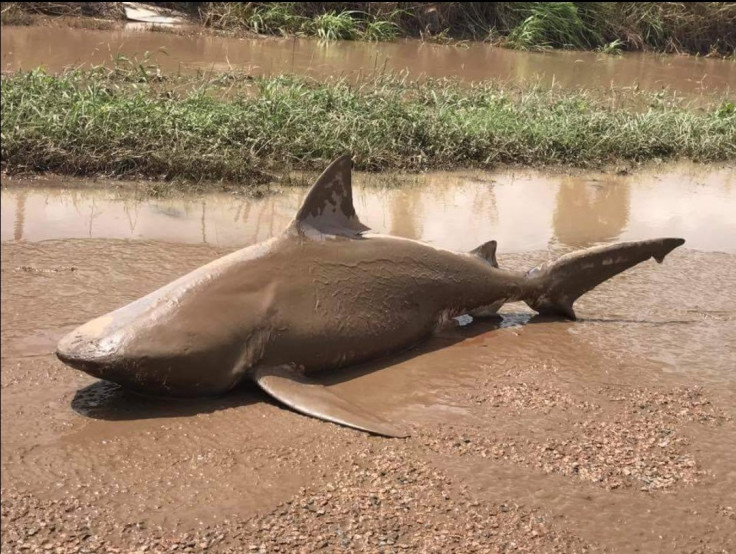 Emergency workers in Australia came across an unusual sight on an inland road - an enormous bull shark.
The dead animal was discovered on 30 March, lying in the middle of a road after floodwaters retreated in Ayr, Queensland, around 13km from the coast.
The region has been battered by Cyclone Debbie, which has pummelled north-eastern Australia with torrential rain and gale-force winds for days.
Photos of the unfortunate shark went viral on social media after Queensland Fire and Emergency Services posted the images on Twitter, warning people to stay out of the floodwaters because of sharks or other dangers.
The emergency services wrote: "Think it's safe to go back in the water? Think again!
"You never know what lurks beneath the surface during a severe storm and what will wash up in the aftermath.
"Just ask emergency services who came across this bull shark during inspections around Ayr, where floodwaters are receding in some parts."
The aftermath o the cyclone has brought serious flooding to Queensland and shut more than 1,000 schools.