Hugo Chavez a Symbol of 'Pure Innocence & Kindness' - Ahmadinejad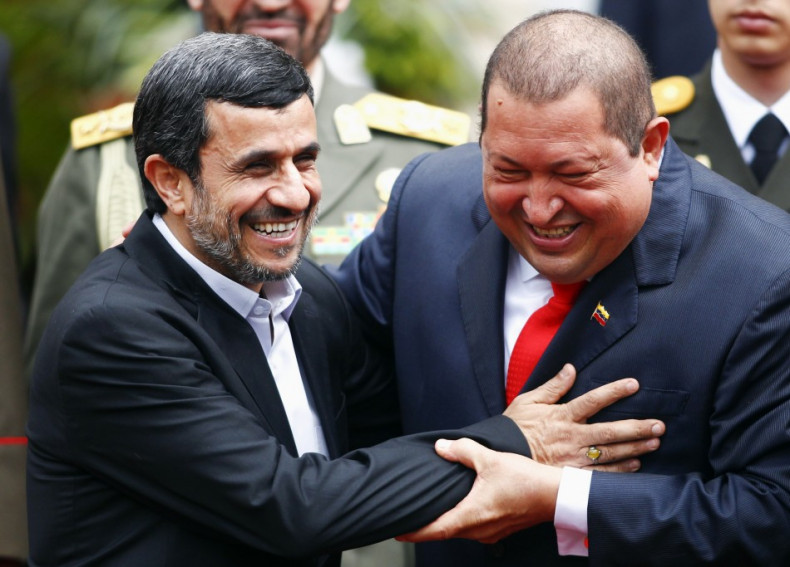 Venezuelan President Hugo Chavez who has died battling cancer was a symbol of "pure innocence, kindness and fortitude" said Iranian President Mahmoud Ahmadinejad.
Iran, which enjoys close ties with the Latin American country, sees Chavez as a leader fighting for "poor people and victims of colonialism".
Iran has also declared a day of mourning for the death of Chavez.
In his condolence message addressed to his "brother" and Venezuelan Vice-president Nicolas Maduro, Ahmadinejad said: "He was deeply pious, committed to human and spiritual values and a helper of God's messengers and global rule of justice and love by the leadership of reformers."
According to Ahmadinejad, Chavez was a "symbol and heritage of all brave, warriors, and the revolutionaries in the glorious, but grief-stricken history of Latin America".
He described Chavez as "the epitome of the spirit of magnanimity of people of this land, and all nations under suppression; he was a pioneer of anti-colonialism, justice-seeking, and friendship among the nations".
Venezuela has been a staunch ally of Iran despite the international outcry against Iran's nuclear programme.
Iran has openly admitted to supplying its drone technologies to Venezuela.
Ahmadinejad has often visited other Latin American countries including Cuba, Brazil, and Bolivia in order to boost ties in the wake of the severe economic clampdown by the western world. He has also signed several bilateral agreements with these countries.