Chelsea have yet to submit a bid for Brazilian striker Hulk, according to the player's club FC Porto.
The Blues have been heavily linked with a move for the striker, who netted 16 league goals last season, as they look to build upon their Champions League victory last term.
After completing deals for Eden Hazard and Marko Marin already this summer, Hulk could potentially be the final piece of the puzzle for Roberto Di Matteo's side, whose defensive performances, particularly in Europe, suggested the club don't required additions to their back four.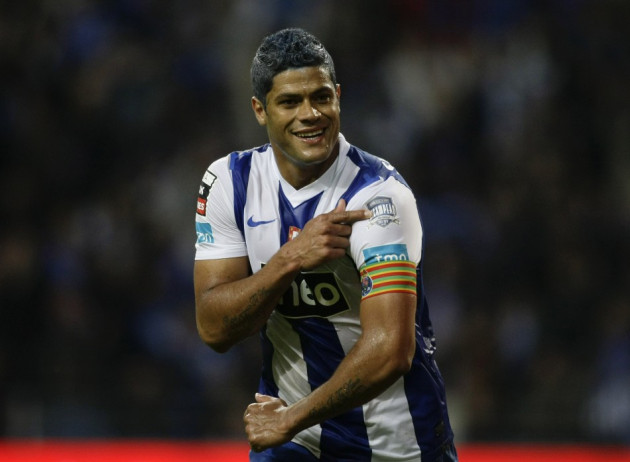 However, their reported move for Hulk, which has been talked up by the striker, has hit the buffers, with club president Pinto da Costa suggesting the Premier League side are yet to make a bid for the 25-year-old.
"At the moment, Porto have not been contacted by any club to discuss the sale of our player," said club Da Costa.
"There are no offers on the table.
"That is the truth, despite what the papers say about Chelsea and PSG. Those stories are simply rumours. If you believe what they say, Hulk has already left us."
Hulk admitted earlier this week that he would welcome a move to the current European Champions, who are reaping the rewards from their penalty shoot-out win against Bayern Munich.
"Chelsea are the current European champions and would please any player and I'm no exception. I'd be happy if the transfer happened", he told O Jogo.
"I leave everything in the hands of Porto. I am under contract and I have been happy at Porto for four years, where I have achieved everything. I'll have the club in my heart no matter what happens this summer or in any other summer."
The club have already been successful in bringing two attacking players, in the way of Hazard and Marin, to Stamford Bridge and are seemingly looking for another to spearhead their forward line next season.
With Didier Drogba and Salomon Kalou both having left the club this summer, Chelsea will be looking to Fernando Torres to improve his domestic form since his move from Liverpool, and assist in bridging the gap to Manchester City and Manchester United.