Hulk Hogan addresses daughter Brooke's 'WrestleMania' comment
Hogan was fired from the WWE in July 2015.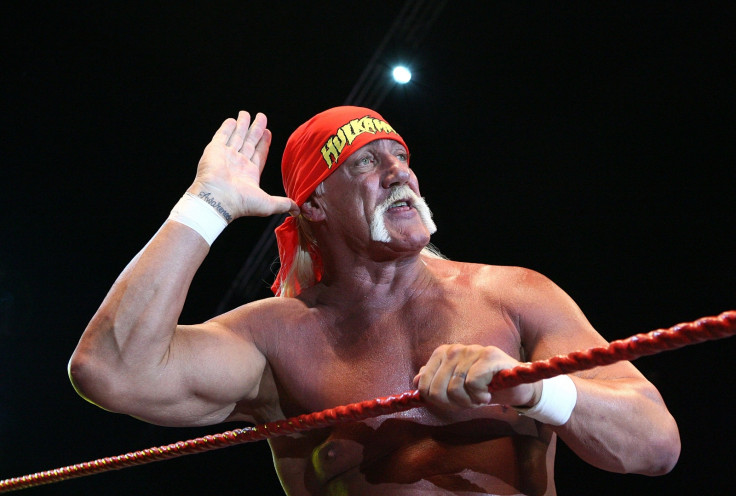 Hulk Hogan has denied he is in negotiations with the WWE for his return to the ring. Speaking on the Eric Bischoff's podcast on Wednesday, the Hulkster said that his daughter Brooke "needs the big boot to the head" because her comment on his possible comeback at WrestleMania 33 was misleading.
The WWE Hall of Famer during the interview said that nobody from the wrestling entertainment company has contacted him regarding a possible return to the ring.
"Brooke needs to get the big yellow boot to the head.... Brooke's running around on TMZ and made the statement about me and wrestling and WrestleMania. For the record, like I said, she needs the big boot to the head. I haven't talked to anybody about WrestleMania. I just need to put that to rest. I asked Brooke, 'What are you doing?'" 63-year-old wrestler said. (Via FoxSports)
"She goes, 'Oh, well, I'm just starting it up'," he added.
Brooke had sparked speculations about Hogan's WWE return when she said told TMZ on Sunday that "people have been calling him for WrestleMania." WrestleMania, which is one of the biggest WWE pay-per-view (PPV) event, will be held at the Camping World Stadium in Orlando, Florida, on 2 April in 2017.
WWE fired Hogan in July 2015 after an audio of him using alleged racist language from 2012 surfaced and following which, the wrestler was completely wiped from the WWE website and his name was not mentioned on the WWE programming for almost a year.
"WWE terminated its contract with Terry Bollea (aka Hulk Hogan). WWE is committed to embracing and celebrating individuals from all backgrounds as demonstrated by the diversity of our employees, performers and fans worldwide," a WWE representative had told FOX411.
However, WWE could be easing Hogan's return to the ring as the wrestler's voice-over has been included in the WWE network commercials, which airs regularly during pay-per-views.
Hogan last appeared at Wrestlemania 31 two years ago.
© Copyright IBTimes 2023. All rights reserved.