DRC government must 'fully cooperate' with UN after experts abducted says HRW
Michael Sharp and Zaida Catalan were kidnapped as they investigated reports of human rights violation.
A prominent international rights organisation has urged authorities in the Democratic Republic of Congo (DRC) to fully cooperate with United Nations (UN) efforts to locate a UN Group of Experts team that has been missing since 12 March in Kasai Central province.
Since large-scale violence erupted in the Kasai region in August 2016, more than 400 people have been killed and more than 200,000 displaced from their homes, according to the UN. There have been reports of scores of people killed in recent weeks.
The experts – Michael Sharp, a US citizen, and Zaida Catalan, of Swedish nationality – had been instructed by the UN Security Council to investigate reports of human rights violation near the remote village of Bunkonde, south of the provincial capital, Kananga, when they were kidnapped two weeks ago.
Their Congolese colleagues, Betu Tshintela, a Congolese interpreter, driver Isaac Kabuayi and two unidentified motorbike drivers are still missing.
"We are extremely worried about the missing UN team,"Ida Sawyer, Central Africa director at Human Rights Watch (HRW), said on 27 March. "The Congolese government should cooperate fully with the UN and other international investigators to do all they can to bring the team back safely."
Following the alleged abduction, France and Belgium urged the UN peacekeeping mission in Congo (Monusco) and the Congolese government to "deploy all necessary resources" to find the missing UN team.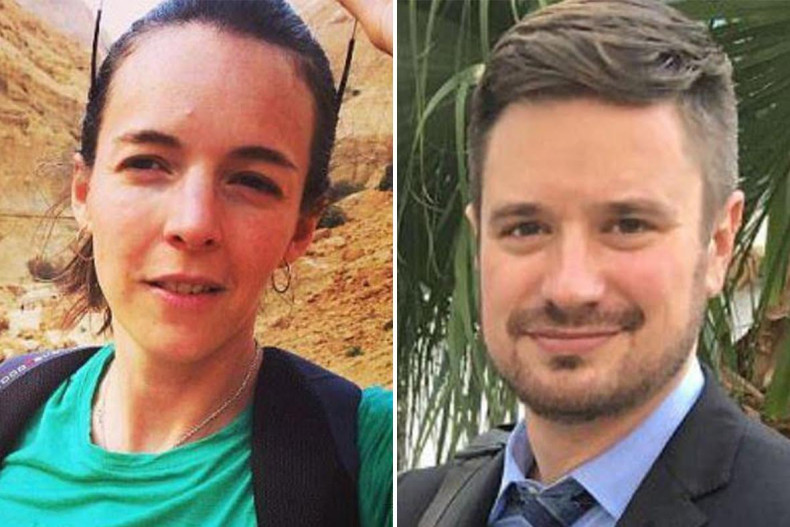 On 13 March, the Congolese government said that the two UN experts had "fallen into the hands of unidentified negative forces," but it has yet to provide additional information.
The Monusco deployed peacekeepers and special forces on a search and rescue operation for the missing people, but HRW condemned the "lack of cooperation from the Congolese government". A week ago, Monusco said it was concerned by "restrictions placed on its freedom of movement by security forces in Kananga", which is "restricting (its) ability to exercise its mandate."
This is the first time that UN experts have been reported missing in the DRC, and the first recorded disappearance or abduction of international workers in the Kasai – a region that until recently had been largely peaceful.