As the Democratic Republic of Congo (DRC) awaits for the country's first ever transition of power, the European Union (EU) has threatened Congolese politicians and security services with fresh sanctions if the political blockade and violence against civilians persist.
Opposition coalition Le Rassemblement's leader Etienne Tshisekedi was set to oversee transition of power to a new unity government under a power-sharing deal agreed between the opposition and President Joseph Kabila at the end of last year, thus paving the way for a peaceful handover.
However, Tshisekedi – aged 84 – died on 1 February and rows over who would become his successor, and prime minister of the new government, blocked the implementation of the 31 December deal.
In a meeting on 6 March, EU foreign ministers stated the crisis in DRC can only be resolved by the rapid implementation of the agreement.
"The EU reminds politicians and members of the security forces that it is prepared to adopt new individual restrictive measures (sanctions)", the 28 foreign ministers outlined in a text adopted in Brussels.
Such sanctions would consist of asset freezing and a ban on travel within the EU. They may be imposed "against those responsible for serious violations of human rights, incite violence or impede a peaceful and consensual exit from the crisis, respectful of the aspiration of the Congolese people to elect its representatives".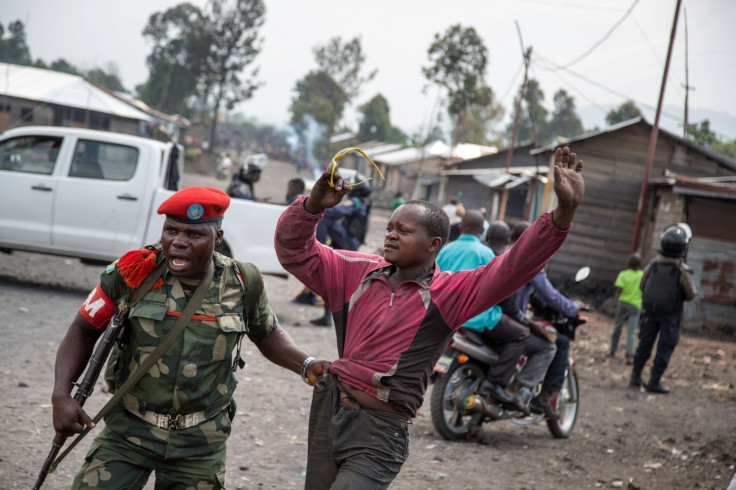 In December, the EU imposed individual sanctions on seven senior security officials of Kabila's regime it claimed were responsible for violence that killed some 50 people in September 2016 in Kinshasa.
Echoing the UN Security Council, the EU said it is also concerned about recent reports of serious human rights violations committed by local militias and security forces in particularly in the three provinces of Kasai and the Kongo Central, in the Kivu provinces and in Tanganyika.
The council insisted that "neither the disappearance of the opposition leader Etienne Tshisekedi nor the security situation should offer a pretext to question this process which must lead to a democratic and peaceful alternation of power."
The foreign ministers therefore considered that it is "urgent to ensure the implementation of measures of descriptiveness such as the release of political prisoners, the immediate end to the ill-treatment they are subjected to, the end of intimidation and arbitrary arrests of opponents and citizen activists, and the halting of all politically motivated prosecutions."
The "full implementation of the agreement" is the only way to establish necessary legitimacy to the institutions, the EU said, urging for the "urgent appointment of a Prime Minister from Le Rassemblement", as stipulated in the agreement.