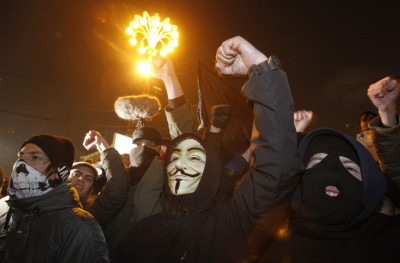 Hundreds were arrested during a rally against Vladimir Putin's victory in the Russian presidential race.
Riot police cracked down on the rally, held in Moscow's Pushkin Square, which saw activists call for new elections in an effort to loosen Putin's grip on the country.
Clashes broke out as riot police attempted to disperse the rally, detaining around 500 protesters, including political blogger Alexei Navalny and opposition leader Sergie Udaltsov.
There were allegations of corruption over the election results, which saw Putin take 64 percent of the vote, while international monitors claimed it was "clearly skewed" in his favour.
International Business Times UK has compiled a slideshow of the protests.