Hungarian Far-right Leader Calls for Nazi-like List of Jews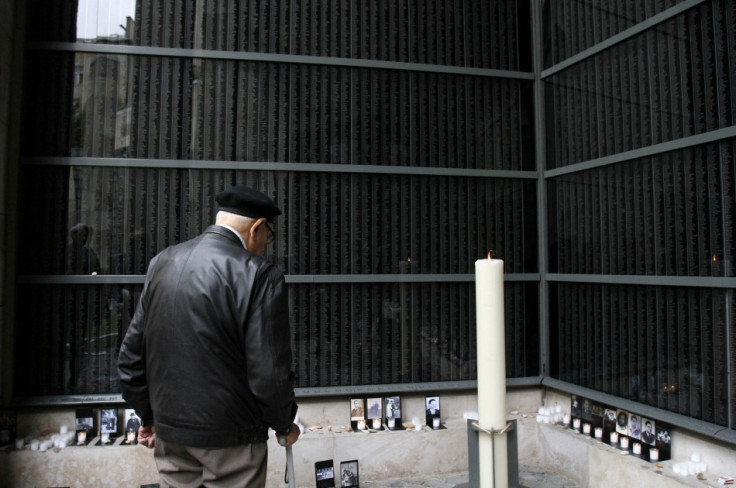 A leading member of Hungarian far-right has called for a list of Jews who pose a "national security risk" which spurred a controversy among Jewish organisations in the country.
Marton Gyongyosi, deputy group leader of Jobbik, the third-strongest political party in Hungary, hinted that parliamentarians of Jewish origin had influenced Hungary's attitude towards the latest Israeli offensive on Gaza.
"I know how many people with Hungarian ancestry live in Israel, and how many Israeli Jews live in Hungary," according to a video posted on Jobbik's website late on Monday.
"I think such a conflict makes it timely to tally up people of Jewish ancestry who live here, especially in the Hungarian Parliament and the Hungarian government, who, indeed, pose a national security risk to Hungary."
The government condemned the remarks saying it "strictly rejects extremist, racist, anti-Semitic voices of any kind".
Anti-Semitism is a delicate issue in Hungary, where between 500,000 and 600,000 Hungarian Jews were murdered in the Holocaust, according to the Holocaust memorial centre in Budapest. One in three Jews killed in Auschwitz were Hungarian nationals, according to some accounts.
Gyongyosi later explained that his statements referred to citizens with dual Israeli-Hungarian citizenship.
Gusztav Zoltai, an Holocaust survivor, told Reuters that Gyongyosi's rant "generates raw fear".
"This is the shame of Europe, the shame of the world," he said.
"Jobbik has moved from representing medieval superstition (of the blood libel) to openly Nazi ideologies," wrote Slomo Koves, chief rabbi of the Unified Hungarian Jewish Congregation.
It is not the first time that Jobbik politicians make anti-Semitic statements.
Last week, during a demonstration in front of the embassy of Israel in Budapest, Jobbik president Gabor Vona said the government members and MPs should be screened to check whether any possess dual Hungarian-Israeli citizenship.
In July, Gyongyosi lashed out at investigators searching for Nazi war criminals in Hungary. In January, the opposition Socialist party accused him of being an Holocaust denier.
© Copyright IBTimes 2023. All rights reserved.