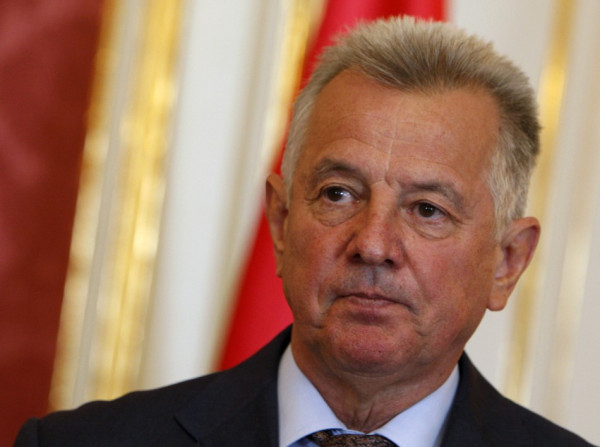 The Hungarian president, Pal Schmitt, has resigned after losing his PhD in a plagiarism scandal.
Schmitt, 69, initially appeared on state television to dismiss rumours of an immediate resignation over allegations that he plagiarised material for his doctorate.
But Semmelweis University revoked his PhD after it emerged that his 1992 dissertation was copied from other authors. More than 200 of the 215-page thesis on the Olympic Games showed "partial similarity" to other works or were direct translations.
Schmitt, who has been president of Hungary since 2010, said his conscience was clear but that "it didn't feel good" to lose the doctorate, especially because he was not able to make his case to the university panel which made the decision.
"For them to strip me of my doctorate, so be it," Schmitt said. "I have never gained any financial or moral advantage from it.
"However, I will prove that I still have the perseverance, just as when I was Olympic champion, and even at the age of 70 I will prove that I am able to write a so-called PhD thesis that meets today's very tough standards," he said.
A few dozen activists had camped outside his office asking him to step down.
"The gravest problem and dishonour that the president has caused by not resigning is that we can no longer look at politicians and the political elite as an example," said Gabor Vago, an MP of the small opposition LMP party.
Schmitt was a successful fencer in his youth. He won two gold medals at the Summer Olympics. He became the chief of protocol of the International Olympic Committee (IOC).
According to experts, Schmitt is the least popular president since the collapse of communism. Critics say the plagiarism row damaged the integrity of his office and was an embarrassment to prime minister Viktor Orban, an ally of Schmitt.