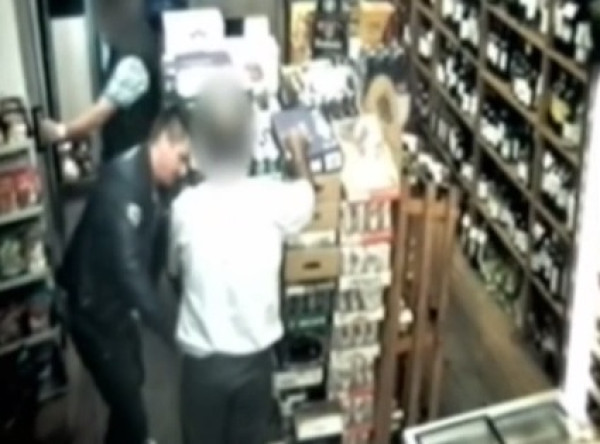 Police are appealing for information after a man appeared to use a hypnosis technique to rob a shop owner in north London.
Scotland Yard has released CCTV footage of the incident in which a man enters the off license in Highgate and tells the owner that his wife was pregnant and needs some bottled water.
The suspected burglar can then be seen touching the stomach and shoulder of the shopkeeper after mimicking a pregnant woman, which appears to leave him in a sort of trance.
The man then reaches inside the victim's pockets and take outs a quantity of money as the shopkeeper "remained motionless and unable to resist the robbery taking place", said the Met Police.
As the man leaves, the shopkeeper appears to "snap out" of the trance and walks after the suspected thief.
Detective Sergeant Dave Bullock, serious acquisitive crime unit in Haringey, said: "The victim in this incident said that he was momentarily unaware of what had happened to him. The suspect's distraction tactics appeared to have worked as he robbed the victim of cash from his pocket.
If anyone recognises the suspect or has been a victim in similar circumstances, please contact us."
The suspect is described as approximately 30-35 years old, of Eastern European appearance, around 5ft 8ins tall, of slim build, with short black hair, wearing dark jeans, a grey polo shirt, a black bomber jacket with small white writing on the back just below the collar.