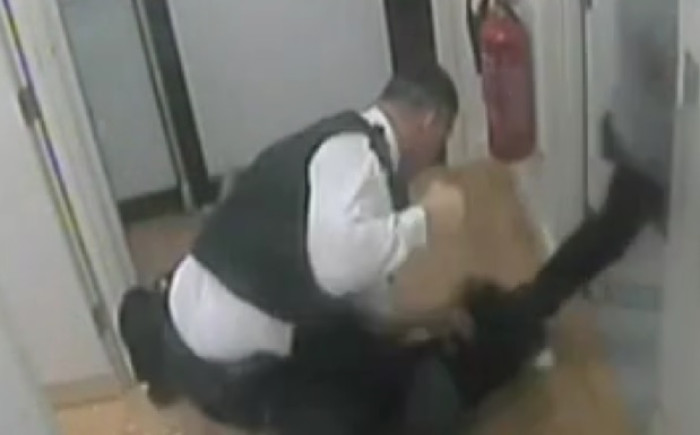 A police officer who was found guilty of assaulting a suspected shoplifter by punching her three times in the head has been dismissed from the force.
PC James Kiddie, 46, escaped jail in March after he was found guilty of common assault following an incident at the Uniqlo clothing store in London's Regent Street on 26 November 2013.
Kiddie was called to the shop by security guards after Sarah Reed was suspected of shoplifting While attempting to search her bag, CCTV footage showed the officer punching Reed three times in the head, grabbing her hair and kneeling on her neck until back-up arrived.
He was given 150 hours of community service after been found guilty of assault following the incident. Met Police said he has now been dismissed without notice by a gross misconduct board.
Westminster Borough Commander Chief Superintendent Paul Rickett said: "Police officers join the Met to protect and serve the public and I was extremely shocked to learn and indeed see what happened."
"Where an officer's behaviour falls short of the very high standards that we and the public expect of them, then it is only right that they are held to account and PC Kiddie has paid for his actions today.
"Behaviour such as this casts a shadow over the thousands of officers who are on duty right now demonstrating bravery, compassion, integrity and professionalism."
During the trial, Kiddie told Westminster Magistrates' Court that Reed had bitten him on the finger and claimed that she had the Aids virus.
While the judge accepted Reed was an "aggressive" woman, she described Kiddie's actions as an "instinctive and immediate retaliation in anger".
Kiddie had previously been the subject of two substantiated complaints – one in 2008 for lack of courtesy and respect and one in 2011 for discriminatory comments.