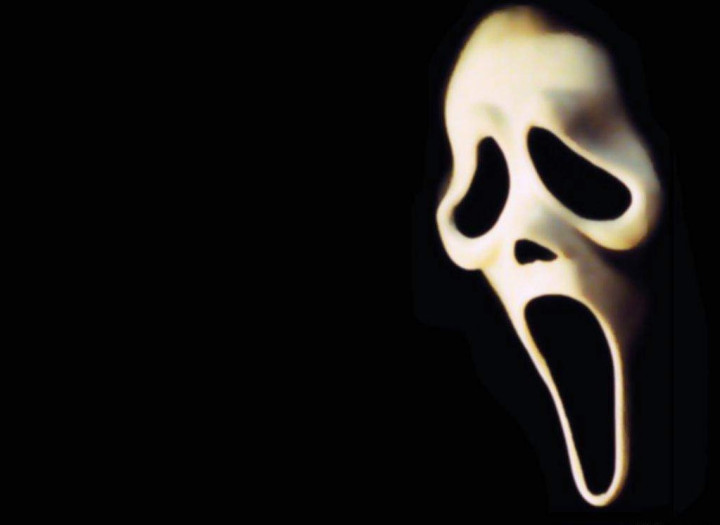 Greater Manchester Police has released CCTV footage of two men suspected of a "hellish" sexual assault of a woman on Halloween while wearing Scream masks.
The assault happened when a 22-year-old woman was walking along Sunningdale Road in Haughton Green, Denton, between 7pm and 7.20pm on 31 October 2014.
She was approached by four offenders wearing masks from the horror movie franchise Scream, before she was dragged to the floor and sexually assaulted.
The woman managed to fight the men off and struggled back to her feet before fleeing them and calling police.
Detectives have now released CCTV footage in the hope it might help trace the men, one of whom can be seen wearing the mask in the video.
The offenders are described as teenagers wearing Scream masks and dark clothing. One of the men is said to be tall and wearing white trainers while another is said to be of a chubbier build and in his early teens.
Detective sergeant Dave Donlan said: "It is been more than three weeks since this woman suffered a horrible ordeal at the hands of four individuals who were dressed in Halloween-type masks.
"We are continuing with our inquiries to identify all those involved in the attack and have now released CCTV footage of two men we need to speak to as part of our investigation. One of the men in the CCTV can be clearly seen wearing the Scream mask used in the attack.
"I would urge anyone who recognises these two men, or the men themselves, to come forward as soon as possible.
"This woman went through hell that night and we need to find those responsible. Justice is the least she deserves. I would therefore reiterate that if anyone does know something, please come forward and talk to us, anonymously if needed."
Anyone with information is asked to call police on 101 or the independent charity Crimestoppers, anonymously, on 0800 555 111.