'The hypocrisy is mind-blowing': Twitter roasts Melania Trump over her anti-bullying speech at UN
"Do you follow your husband on Twitter?" one person asked.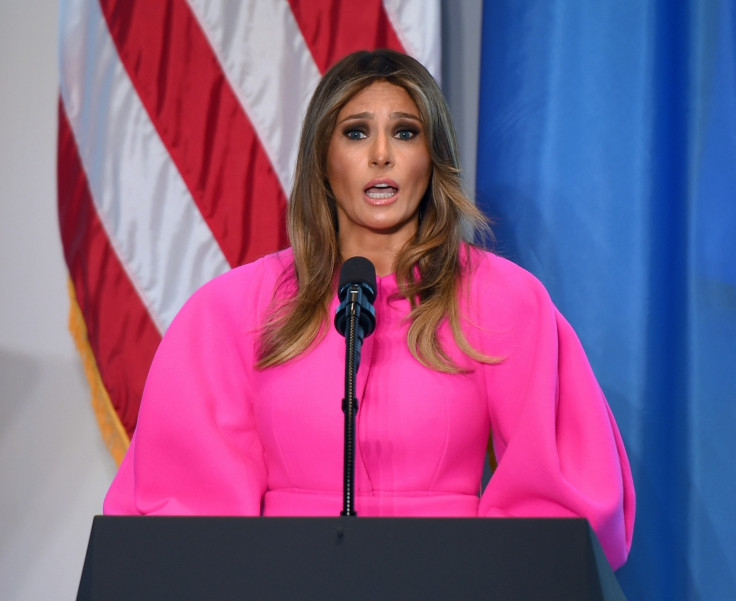 First Lady Melania Trump condemned bullying and called on world leaders to teach "moral conscience" by example in a speech at the United Nations on Wednesday. Twitter, however, slammed the first lady's remarks, arguing that US President Donald's inflammatory rhetoric and behavior, particularly online, contradict her anti-bullying message.
"By our own example we must teach children to be good stewards of the world they will inherit," Melania Trump said at a UN luncheon hosted for the spouses of world leaders at the United States Mission in New York. "We must remember that they are watching and listening, so we must never miss an opportunity to teach life's ethical lessons along the way. As adults we are not merely responsible, we are accountable.
"I hope you will join me in recommitting ourselves to teaching the next generation to lead and honor the golden rule, do unto others as you have do unto you. Which is paramount in today's society, and my focus as first lady. It reminds our generation's moral imperative to take responsibility for what our children learn."
She continued: "We must turn our focus right now to the message and content [children] are exposed to on a daily basis through social media — the bullying, the experience online and in person."
During the election campaign last year, Melania Trump indicated interest in spearheading efforts against childhood bullying and cyberbullying as first lady.
Twitter, on the other hand, immediately criticised her speech in light of Trump's recent fiery maiden speech before the UN General Assembly in which he referred to North Korean leader Kim Jong-un as "Rocket man".
Many also pointed out the president's habit of name-calling political opponents and critics on Twitter and his recent retweeting of a bizarre GIF that shows him taking a swing at a golf ball that hits former Democratic rival Hillary Clinton in the back.
"Melania Trump gave an anti-bullying speech at the UN. After Donald Trump's bullying-on-steroids speech at the UN," one Twitter user wrote. Another added: "She CANNOT be serious. Melania, go home and give this speech to your HUSBAND!!!"
"Do you follow your husband on Twitter?", one person asked.
"Could Melania Trump be any more tone deaf and hypocritical speaking at the UN against bullying? Wonder where she gets it?" a Twitter user mused.
© Copyright IBTimes 2023. All rights reserved.