Korean car manufacturer Hyundai will start mass production of hydrogen fuel cell cars this week, with an aim to sell 1,000 of the zero emission vehicles globally by 2015.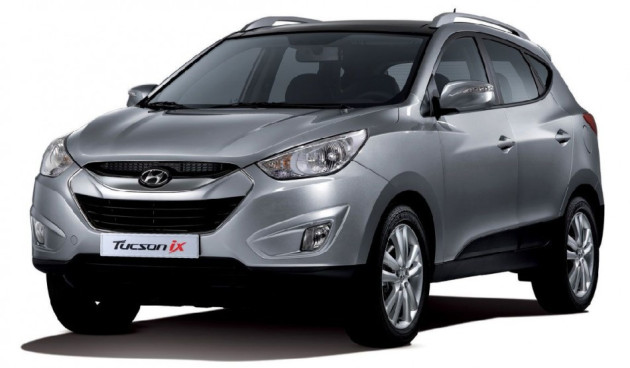 Reported by Korea's Yonhap News Agency, Hyundai will start production of its Tucson ix SUV at a plant in Usan, South Korea, on 1 March.
Offering a zero emissions alternative to the BMW X3 and Audi Q5 - both mid-sized off-roaders - the Hyundai Tucson ix is claimed to have a range of 370 miles and emits only water vapour as it converts hydrogen into electricity.
"We expect to realise an environmentally friendly era more quickly through mass production of hydrogen fuel cell cars for the first time in the world," vice chairman of Hyundai Motor Kim Eok-jo said.
Hyundai plans to ship 15 vehicles to Denmark for municipal use, and a further two cars to Sweden as early as April this year.
First unveiled two years ago, the Tucson xi produces 134hp and the car can accelerate from 0-60mph in a fairly sedate 12 seconds.
Unfortunately, as is also the case with electric cars, purchase cost and infrastructure pose severe hurdles for the technology to clear before it can be adopted by the masses.
Park Maeng-woo, the mayor of Ulsan, where the hydrogen-powered cars will be built, said the start of mass production by Hyundai was a "milestone event" for the city and promised to install more fueling stations, though he declined to indicate how many would be built.
According to the Yonhap news agency, there are just 13 hydrogen refueling stations in the whole of South Korea.
Another issue is the cost of the car - a regular Tucson costs less than £20,000, but the hydrogen powered ix model is estimated to cost around £130,000, although advances in manufacturing and economies of scale could bring the price down to around £33,000 by 2015, manufacturers say.