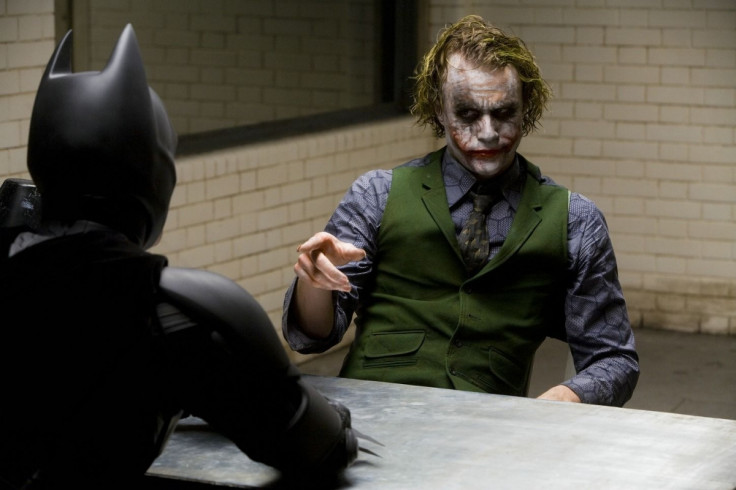 Spike released the first trailer for upcoming documentary I Am Heath Ledger on Tuesday 4 April, in honour of the late The Dark Knight star's would-be 38th birthday. The film is set to detail his life and passions – particularly his love of directing – as well as his personal struggles with fame and the pressures of the industry.
While taking a retrospective look at his 28 years, the documentary will also unveil never-before-seen footage of the Australian actor, who was apparently, never without a camera in his hand. Be it, a "video camera, or a Polaroid camera or the film camera," model Christina Cauchi says in the clip.
Ledger died in New York City on 22 January 2008, following an accidental overdose of prescription drugs. His death came just months after he had finished work on his iconic portrayal of DC Comics character The Joker for the aforementioned Christopher Nolan film. He was later awarded a posthumous Oscar for the role.
Directed by Derik Murray and Adrian Buitenhuis, I Am Heath Ledger will feature interviews with Ledger's sister Kate, filmmaker Matt Amato, Brokeback Mountain director Ang Lee and singer-songwriter Ben Harper as well as discussions of Ledger's impact on the industry via fellow Australian and Rogue One: A Star Wars Story actor Ben Mendelsohn and others. It's expected that other famous faces will be seen in the special when it debuts at Tribeca Film Festival on 23 April.
The film is the latest in Murray's I Am series, which has previously focused on the lives and careers of figures such as Bruce Lee, John F Kennedy Jr and Steve McQueen. It comes before an exhibition about Ledger's life which will be held at the Western Australian Museum in October 2017.
Those in the US who aren't attending the festival, but are keen to see the documentary should fear not, as I Am Heath Ledger will open in select cinemas from 3 May. Additionally, the film will have it's worldwide television premiere on 17 May.