Roger Federer is clearly not losing any sleep on the fact that Rafael Nadal beat him to the year-end number one ranking as he directs his attention to winning the ATP World Tour Finals underway in London.
The Swiss ace challenged his long-time rival for top spot in the men's singles rankings throughout the 2017 campaign and was even favourite midway through the year following his triumph at Wimbledon. However, a mistimed injury during the Montreal Masters saw Nadal take advantage and cement his place as the world number one with a win at the US Open.
Federer closed the gap with a win at the Swiss Indoors and will go closer to Nadal with a win in London, but the Spaniard confirmed his place at the top at least for this year with a second-round win in Paris. The 36-year-old, who holds the record for the most weeks as the world number one, reiterated that his aim for the season was never about reaching the summit, rather it was about remaining fit throughout the campaign.
The 19-time Grand Slam winner has made it clear, again, that he is not chasing a fairy tale ending to his career and that he will go on for as long as he can play. Federer played a limited schedule in 2017 in order to remain fit for the key tournaments and has hinted that he could follow the same routine in 2018.
"I gave up a long time ago caring about rankings and how I go out, what people think and what's right and what's wrong," Federer said, as quoted by the Express.
"Now, it's just going out to play. I don't want to think about the end, I just want to take it a year at a time and then if it's over, that's it."
Federer, meanwhile, has praised the fans in London and revealed that he loves playing in the English capital despite having limited knowledge of the city. The Wimbledon Championships and the season-ending ATP Finals are hosted in the city and both events are high on Federer's priority of titles to capture during the season.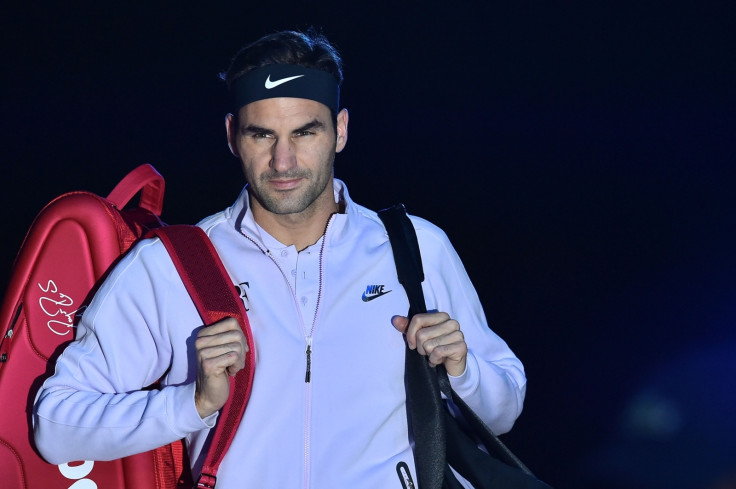 "I love playing in London with Wimbledon and this. It's funny as I don't know the city well, there's never sightseeing. It's always so busy and compressed when I'm here but it's a place I know I'll return to for business and leisure," the Swiss ace added.
"I love the fans here, I really do. They know their stuff here, they love tennis. Wimbledon to the World Finals is like night and day but it's great to be in a tennis hotspot. It's very important for the men's game that we are actually not somewhere where tennis is irrelevant."