Philip Hammond has said he would not commit to spending billions of pounds in the next Budget should Britain have to undergo a hard Brexit.
The UK chancellor said that he would be reluctant to approve spending unless there was danger imminent, adding that he has a duty to be "realistic".
His comments come as he faces opposition from Eurosceptic factions within his party who believe he is being too pessimistic over Brexit and as Tory ministers seek clarification of the party's planning for the EU negotiations.
Hammond wrote in the Times: "I also need to ensure that we are prepared for all outcomes, including a no-deal scenario.
"The government and the Treasury are prepared. We are planning for every outcome and we will find any necessary funding and we will only spend it when it's responsible to do so."
On Tuesday (10 October), Theresa May was criticised for refusing to say if she would support Brexit if there were another referendum, telling LBC that she refused to answer "hypothetical questions".
"I could sit here and I could say I'd still vote Remain or I'd vote Leave, just to give you an answer. I'm being open and honest with you," the prime minister told radio host Iain Dale.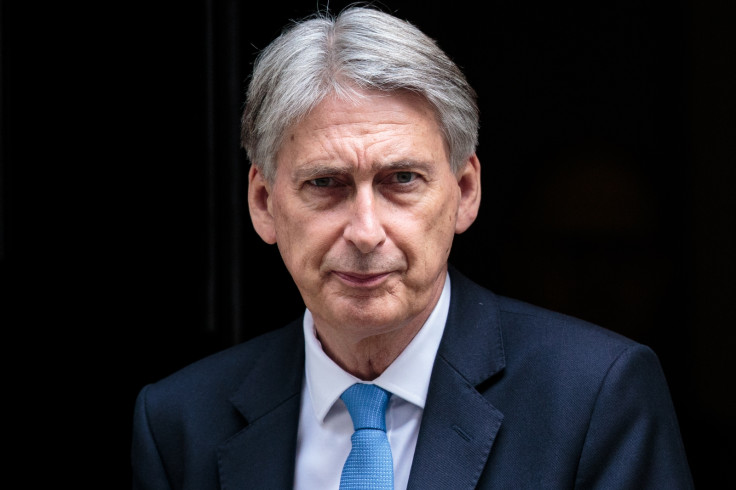 The Telegraph reported that her answer could put pressure on other Cabinet ministers who voted Remain in the EU referendum.
Damian Green, the First Secretary of State, told BBC Newsnight that he would vote Remain again and after he was asked if the UK would have been better off staying in the EU, he said: "It would have been...I don't resile from my views,"
European Council president Donald Tusk who will chair Brexit talks in October, said he was disappointed with the slow pace of negotiations.
"We are negotiating in good faith, and we still hope that the so-called 'sufficient progress' will be possible by December.
"However, if it turns out that the talks continue at a slow pace, and that sufficient progress hasn't been reached, then, together with our UK friends, we will have to think about where we are heading."